The Netherlands based Central Dredging Association (CEDA) has established a new Working Group on the beneficial use of dredged sediments.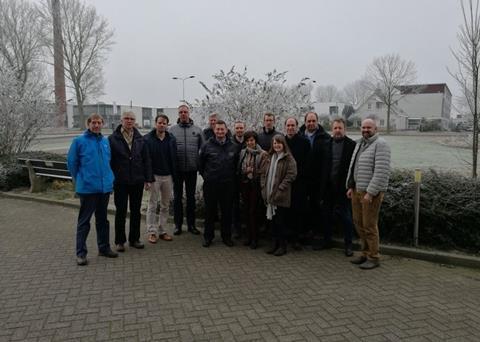 Dredging for the maintenance and development of ports, harbours and waterways for navigation, remediation and flood management generates large volumes of sediment. Considering this sediment as a resource and using it in a way that brings benefits to the environment as well as to society and the economy has been promoted through the publications of international associations such as PIANC (2009), CEDA (2010) and IADC (2009). More recently there have been considerable advances in knowledge about the natural environment and its processes and dynamics which have facilitated innovative use of sediments. CEDA's new Working Group will highlight recent advances and best practices and summarise important new lessons learned from recent case studies from around the world.
At a recent first meeting at CEDA headquarters in Delft, the Working Group finalised its Terms of Reference and decided to produce two papers. One will be an information paper focussing on design parameters for a range of beneficial use applications. It will discuss socio-economic benefits, effective terminology and communication about and strategic approaches to beneficial use. It will follow up and expand on the recommendations and guidance given in the PIANC (2009) publication using lessons learned over the past ten years. A companion position paper will discuss the appropriateness of beneficial use options relative to the ability to manage risk and create socioeconomic value.
The Working Group has 19 expert members from eight countries representing a cross section of CEDA's membership. The Working Group also has members from CEDA's two sister associations, the Eastern Dredging Association (EADA) and the Western Dredging Association (WEDA).
The Working Group will meet again next month to discuss the first version of the papers, which it intends to publish early next year.
By Larz Bourne