With a fleet of 440 vessels, Svitzer faces complex considerations when selecting a new tug, their primary focus being to always have the right tug for the job.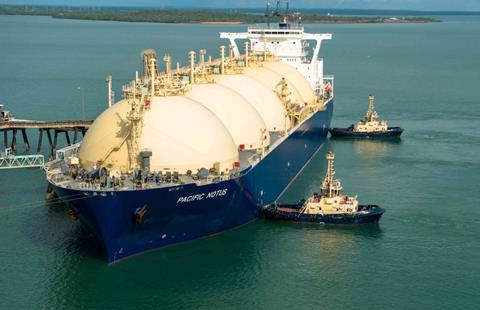 Tug designers and shipyards produce standard designs able to be scaled up in power and modified to meet specific requirements but talking to MJ, Kasper Karlsen, chief operating officer, Svitzer Europe explains that when considering a new tug its fleet size mean they are pieces in its 'regional fleet planning puzzle' likely to be moved around its network and needing to adapt to different operations and customer demands.
Ports, be they small affairs with a limited number of berths or at the other extreme large transshipment hubs may have predictable towage requirements suited to standard tug designs with minimal modifications. Svitzer clearly faces complex considerations as Mr Karlsen explains: "There are plenty of factors to consider when it comes to tug acquisitions, but we always make sure to strengthen our ability to be flexible in fleet deployment".
Svitzer's latest Scandinavian region acquisitions, Svitzer Embla and Edda illustrate the need to focus on always having the right tug for the job, Mr Karlsen stating: "Achieving this focus means thinking about which vessel designs offer the best service to match specific port or customer requirements."
Mr Karlsen considers assessing whether an off-the-shelf or customised design is best option to invest in is 'the central principle that defines how Svitzer scales up its fleet capabilities.Expanding on how the options vary he adds: "While tailored designs fulfil requests for special capabilities, standard designs also serve an important purpose. For ports with multiple customers, an off-the-shelf harbour tug can be a completely reasonable investment. Considerations should then be centred around the strength and the propulsion system of the vessel. Svitzer recently took delivery of Svitzer Thames a somewhat standard 80-ton bollard pull ASD-tug which is a perfect asset for the variety of jobs we handle in a diverse port like London."
Individual circumstances can include perhaps tugs serving an LNG terminal that provides the opportunity to be LNG-powered, sourcing fuel from any export facilities at the terminal, Mr Karlsen describing similar individual considerations: "Operations with special requirements, or ports and customers with specific particularities, such as the Scandinavian waters with seasonal ice - and therefore demand for ice breaking capabilities - call for customised builds."
Established shipyards and design houses familiar with the practicalities of tug construction will have a font of knowledge based on their experience. Similarly, the tug owner will be expert with the practicalities of commercial operation including understanding in turn their own clients' requirements, a process described by Mr Karlsen: "We treat every special design as a research and development project that stretches the expertise of our team to build something that is revolutionary and customer-focused. Our innovation team might work with naval architects and shipyards to modify vessel layout, propulsion systems and engine power, with a view to improving each vessel's performance, efficiency and sustainability credentials. We want to move the needle and differentiate ourselves by partnering up with the best designers to bring to market innovative, efficient and forward-looking new tugs."
Newbuild tug design considerations stretch beyond just commercial and practical issues however, Mr Karlsen: "When designing we always keep front of mind our biggest asset: our crew. With Edda and Embla, we wanted the design to be a safe and pleasant working environment for those aboard."
"Regulation plays an important part in our forward-looking design practices. For example, IMO recently imposed regulations for all new vessels operating in the North Sea and Baltic Sea – where Svitzer's presence is quite significant – to follow Tier III NOx emissions requirements. We want to ensure that all new tugs comply, regardless of whether they will initially operate outside the regulated areas."
April MJ reported on Svitzer's agreement with Kongsberg and ABS on the RECOTUG remote-controlled tug project and Mr Karlsen puts the subject in context here: "Advanced autonomy will play a bigger role in the future and we are determined to be at the forefront of the innovation in this space. Our mission is to explore how automated equipment and advanced autonomous technology can improve not only safety, but also efficiency, and thus strengthen our value proposition to our customers."
By Peter Barker