Cimco Marine AB, the Swedish developer of the OXE diesel outboard, has entered into an agreement with the manufacturer of the world's strongest petrol outboard, the US company Seven Marine LLC, and AB Volvo Penta. The agreement primarily concerns the licensing of certain patents.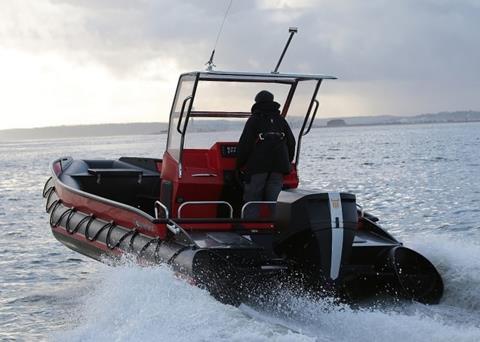 Volvo Penta has also announced the acquisition of a majority share in the US company Seven Marine LLC. In connection with the acquisition, Cimco Marine, Seven Marine and Volvo Penta have entered into an agreement regarding certain patents.
The agreement concerns the licensing of international patents, where Cimco Marine gets access to Seven Marine's entire portfolio of patented innovative solutions for large outboards. Seven Marine and other Volvo Penta-companies become entitled, by license, to use all of Cimco Marine's patented solutions, except for Cimco Marine's patented belt driven propulsion system, for the production of petrol outboards in all power segments and diesel outboards producing more than 400bhp. No other compensation than the right to each other's patents is payable by any party under the agreement. According to the agreement, the parties shall explore the possibility of a deepened collaboration.
Cimco Marine, that produces and develops diesel outboards for commercial and governmental use and whose business plan comprises engines between 100 to 400bhp, welcomes the new agreement and hopes to increase the collaboration between the companies:
"The agreement materially strengthens Cimco's position in the segment for diesel outboards up to 400bhp and our business case. Under the agreement, Seven Marine/Volvo Penta obtains neither any production licenses for that segment nor for our belt driven propulsion system", said Andreas Blomdahl, Chairman of the board of Cimco Marine AB.
By Jake Frith