Malin Group's vision for a marine technology hub on Scotland's River Clyde at Old Kilpatrick, has moved one step closer to becoming a reality.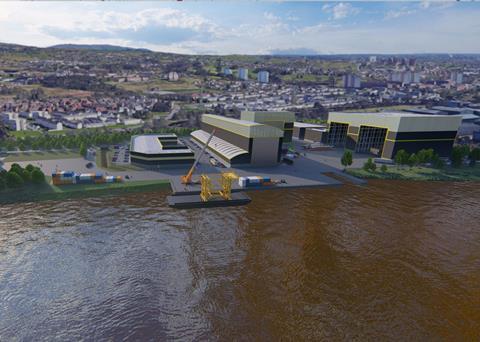 Confirmation of GB£1,980,000 funding from the Scottish Government's Clyde Mission to West Dunbartonshire Council has been announced, enabling the Malin Group to progress to stage 2 in the development of its Scottish Marine Technology Park (SMTP).
Malin managing director, John MacSween, said: "We are delighted at the support the park has received in this latest step. We are excited about the potential that the Marine Technology Park offers Scotland's marine industry, as well as for local residents and the wider economy."
2024 vision
This latest step, which will allow redevelopment of the quayside, builds on the first phase announced earlier this year. Once complete, the SMTP will include several large fabrication facilities, room for a large number of smaller suppliers and a deep-water jetty with an 1,100t ship hoist – the largest of its kind in Europe.
The SMTP, due to be completed in 2024, is anticipated to become a centre of excellence for marine engineering and complex marine manufacturing. Malin Group said it already has industry partners strongly considering relocating to the park.
A recent economic impact study found that the SMTP will result in almost 1,000 new jobs for the area when fully populated and operational.
A '20-minute neighbourhood' for the local community, will also be created, offering a space which aims to attract a range of employment opportunities.
By Rebecca Jeffrey