Netherlands based Royal Boskalis Westminster has been awarded two contracts for coastal protection works in the UK and Romania.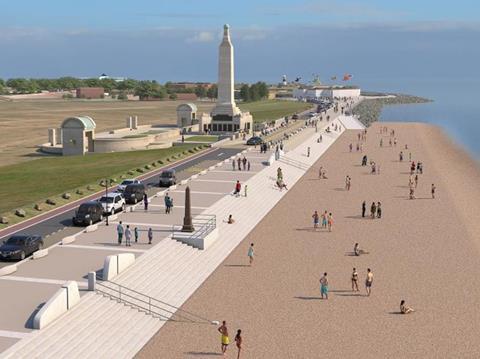 The works, which in both cases will serve to protect and strengthen stretches of seafront coastline from erosion, have a combined value of some €85 million.
Boskalis has been awarded a contract by Portsmouth City Council to construct new sea defences at Southsea on the UK's south coast. The project will be executed in a joint venture with engineering solutions provider VolkerStevin and will provide flood protection to thousands of households and businesses along a 4.5km section of coastline. As part of the project, Boskalis will deploy a large trailing suction hopper dredger to replenish the beach and will construct revetments using rock barges. Pre-construction works were due to start last month, with project execution expected to start early in 2020 for a period of five years.
Boskalis has also won a contract in Romania from the Romanian Water Administration to preserve the coastline of Mamaia, Constanta. For this project Boskalis will dredge some 4 million m3 of sand using a large trailing suction hopper dredger.
The sand will be spread over a 7km length to create a beach 100m wide. This protection is aimed at preventing further coastal erosion and to maintain a fixed coastline. The works form part of a large European Investment Bank programme focusing on the protection and rehabilitation of coastal areas.
Pre-construction works, including the finalisation of the design and engineering, were also due to start last month. Execution will start in the first half of 2020 and will be completed the following year.
By Larz Bourne