Oil Spill Response Limited has announced the signing of a new membership agreement with the Maritime and Coastguard Agency (MCA) for the provision of response services.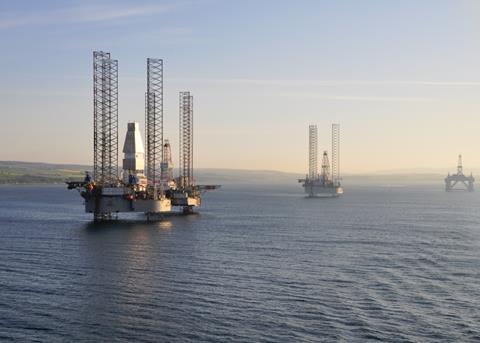 Joining OSRL as an Associate Member, the agreement aims to provide the MCA with additional resources that enhance its existing response capability in the event of a spill-related incident within British waters, or along the UK's coastline. More specifically, the agreement details the MCA's requirement for access to OSRL's fleet of aircraft equipped with dispersant delivery systems, as well as the provision of related training to maintain critical experience and knowledge.
"We currently maintain two Boeing 727s, operated in partnership with British aero-engineering firm 2Excel Aviation. Both are fitted with jet-based dispersant delivery systems and are capable of holding up to 15,000 litres of dispersant liquid." commented Rob James, Regional Director for OSRL.
The MCA operates across the United Kingdom, preventing the loss of life along the country's coast and at sea. It also has a stated commitment to ensure the 'environmental safety of UK coast and waters', reflecting the impetus for the new agreement with OSRL.
Claire Hughes, director of HM Coastguard, said: "The Maritime and Coastguard Agency takes its responsibility for the UK's precious coastlines and waters very seriously and will always look to review what resources we have available which led to the signing of this agreement."
Recent months have seen OSRL add a number of new Associate Members, representing a diverse range of industries and requirements, as Robert Limb, OSRL's Chief Executive concludes:
"Our collaboration with the MCA is reflective of conversations we're having across the maritime environment. As OSRL continues to innovate in terms of response capabilities and new technology adoption, a growing number of businesses and other institutions ¬– that are increasingly focused outside the upstream sector – are looking to us for bespoke preparedness and response solutions."
OSRL is wholly owned by most of the environmentally responsible oil and gas companies around the globe, and its membership represents the majority of the world's oil production. It currently employs 275 people across twelve locations around the world.
By Jake Frith