Recently a marine test case at the UK's Supreme Court (Versloot v HDI Gerling) ruled that so called 'collateral lies' were no longer grounds in themselves for a whole insurance claim to be thrown out.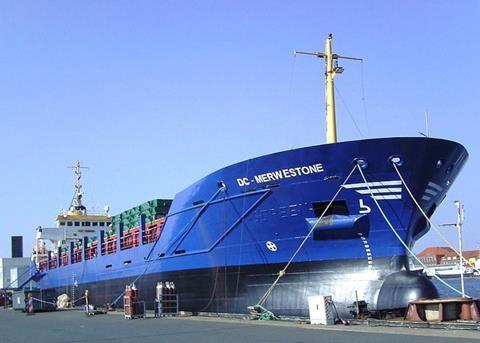 The case made the national press as certain insurance companies were deeply concerned that it could undermine the insurance industry's attempts to reduce insurance fraud.
'Collateral lies' are lies told by a claimant, perhaps to expedite a claim, that are immaterial to the validity of the claim itself, and were formerly grounds for the whole claim to be rejected.
The vessel DC Merwestone owned by Versloot Dredging BV was incapacitated by a flood in her engine room. Her main engine was damaged beyond repair. The court found that the flood was caused by (i) the crew's negligence in failing to close the sea inlet valve in the emergency fire pumps, (ii) damage to the pumps, (iii) the negligence of previous contractors who had failed to seal bulkheads and (iv) defects in the engine room pumping system. The appellant owners presented an insurance claim to the respondent insurers for €3,241,310.60. They told the insurer's solicitors that the crew had informed them that the bilge alarm had sounded at noon that day, but could not be investigated because the vessel was rolling in heavy weather. The Supreme court found that this was a lie told by the owners to strengthen the claim, accelerate payment under the policy, and take the focus off any defects in the vessel for which the owners might have been responsible. The lie was in fact irrelevant to the claim, since the vessel's loss was found to have been caused by a peril of the seas.
According to Andrew Nicholas, Partner at UK lawyers Clyde & Co: "The impact of the landmark judgment in Versloot is confined to claims which are recoverable irrespective of any 'collateral lies', otherwise known as 'fraudulent devices'. While collateral lies are dishonest, the insured is trying to obtain no more than it is already entitled to under its insurance policy and the lie is therefore irrelevant to the validity or the amount of the claim. Simply put, the lie is dishonest, but the claim is not."
"The difference now is that the insurer does not have an additional 'get out clause' if he finds out that the insured has in any way exaggerated the circumstances of the loss, as long as the collateral lies are in no way decisive of the merits."
"The previous position which allowed avoidance of the entire claim was justified on the basis that it was a deterrent to fraud. The Supreme Court held, however, that such avoidance where collateral lies had no impact on the claim was excessively draconian, especially where the claim was of a significant value."
"Notwithstanding the judgment, insurers should still be able to avoid claims on the basis of collateral lies if a clear express exclusion to that effect is included in the insurance contract."
By Jake Frith