Combined wind, wave and solar arrays will transform the marine renewable energy market driving 'higher capacity' and 'seasonally consistent' energy generation, delegates at a conference have been told.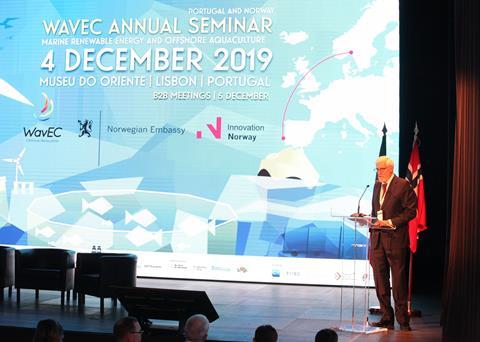 The 'Marine Renewable Energy and Offshore Aquaculture' seminar in Lisbon, Portugal, looked at a series of advances involving deep water floating wind, wave energy, hydrogen production, offshore aquaculture and seaweed cultivation. The seminar took place as new developmental pathways are being geared towards sustainable use of the marine environment by maximising use of ocean space while reducing costs through shared infrastructure.
António Sarmento, president of WavEC Offshore Renewables, which led the event, said: "The seminar provided insight from world-leaders across many marine renewable energy segments and other business opportunities in the ocean.
"A theme which was repeated by the speakers and resonated greatly with the international audience is the growing interest and investment in combined multi-use platforms.
"While we understand the immense benefits which can be derived from wind, wave and solar power as individual technologies, their potential may be greatly magnified when combined."
The global offshore wind market has an annual growth trajectory of 24% over the next five years, according to Oslo-based Norwegian Energy Partners (Norwep).
Meanwhile, floating offshore wind technology is helping redefine the market, with huge geographical flexibility and growth potential compared to more restricted bottom-fixed offshore wind assets. But as offshore wind moves into deeper water and harsher environments it will require greater engineering innovation and expertise – which is likely to emanate from the more established oil & gas sector.
By Rebecca Jeffrey