Jo Bird has announced the launch of its first IP66 rated cabinet after several years of painstaking R&D.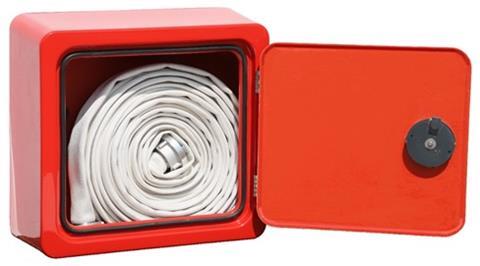 The Firebird range were already setting the standard with the excellent IP56 rating but following the principles of Kaizen, the R&D team were not prepared to rest on their laurels.
The prototype cabinets have gone through extensive testing for both dust and water ingress which was carried out by the TUV Sud testing house.
The IP56 rated cabinets already offer excellent protection from water and good for dust. The reason Jo Bird went for the further IP66 protection is the increasing amount of electronic components being stored in the cabinets which need this level of protection. This is a trend likely to increase further.
The JB80 is initially being launched as a fire hose cabinet designed to cope with the rigours of tough offshore conditions and to provide many years of reliable protection for a marine fire hose and nozzle. It can adapted to store other equipment as required.
The design uses corrosion resistant materials throughout to provide virtually maintenance free service but has the added benefit of being lightweight through its construction from Lloyds approved composite materials.
The method of manufacturing uses a closed mould process for the door to help reduce VOC emissions, minimise waste and provide the fine tolerance needed to achieve such a high IP level.
By Jake Frith