Maritime professionals will be able to learn about the latest developments in digital and cleantech for the shipping industry at an innovative event next year.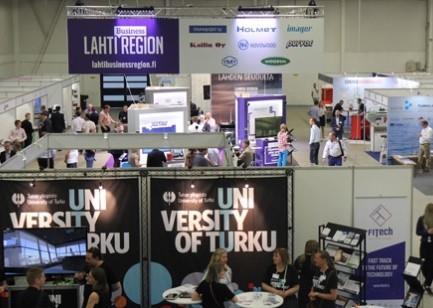 NaviGate2020, the Nordic Maritime Expo, to be held in Turku, Finland in January, will focus on how leading shipping companies in Finland and elsewhere have begun embracing change and utilising the benefits of digitalisation.
Day one of the conference will focus on the 'Future of knowledge and know-how in marine industries'. It will include a panel discussion with Meyer Turku, RMC and Helsinki Shipyard, plus a MaritimeWorks" recruitment event.
Day two of the conference will include a logistics seminar by the Transportation Committee of Turku Chamber of Commerce and exhibitor presentations about the hottest topics in the industry. Company matchmaking events will take place on both days.
Networking
Expo visitors can network with representatives from over 200 Finnish and overseas companies, from shipbuilders and designers, ports and ship operators, all working towards a sustainable, clean and digitally enhanced future.
NaviGate2020 will also host the finals of one of the Nordic regions next generation searches, the 6th Intelligence Hunt.
This unique event matches students with the brightest ideas with maritime businesses that can see the value of those ideas succeeding.
Intelligence Hunt, organised through the Finnish SeaFocus platform, is a unique opportunity to get the views of the next generation, and help companies get access to the next generation ideas that they may otherwise miss.
By Rebecca Jeffrey