EDS HV Group has been appointed as the high voltage consultant by Vattenfall for the Horns Rev 3 windfarm development.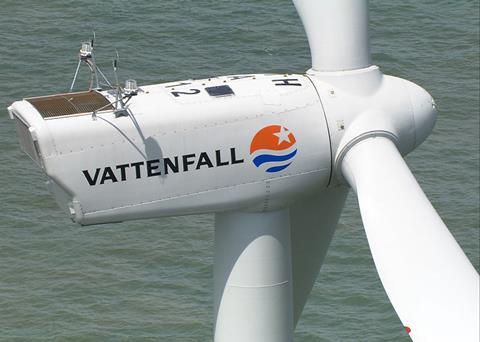 The contract further strengthens a long-standing relationship with Vattenfall that has developed over the past four years and will include pre-site engineering support, HV system review, high voltage safety management and consultancy support.
"We are happy to continue the good work with EDS also during our HR3 project," said Morten Birk Jochimsen, commissioning manager at Vattenfall and appointed electrical safety person at HR3.
"The cooperation in the past has proven EDS focuses with us on the safety of the work environment and we together continue our efforts on improvements."
Working relationship
EDS already supplies HV support services across a number of Vattenfall sites.
The company has previously provided vital support on many Vattenfall projects including Aberdeen Bay, Pen y Cymoedd and the Kentish Flats Extension.
"We look forward to working with Vattenfall on this significant project and once again providing a safe, efficient and high-quality end HR3 will consist of 49 wind turbines with a total capacity of 406.7 MW, which can generate power equivalent to the annual consumption of 425,000 Danish households.," said Ryan Henderson, group director at EDS.
The high voltage engineering specialist is part of the UK's leading marine services company – James Fisher and Sons plc.
By Anne-Marie Causer