A new range of titanium heat exchangers offer a cost-effective cooling solution for electric and hybrid marine systems.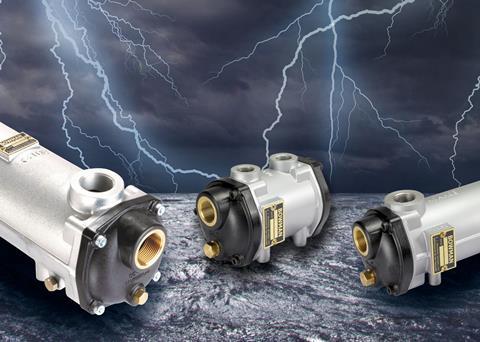 Suitable for small craft up to commercial passenger ferries, E J Bowman's heat exchangers aims to balance quality and performance. UK manufactured, using titanium, aluminium and composite materials, these heat exchangers are much lighter than comparable, traditional marine specification units.
"Inside, the shell has a tightly packed titanium tube stack, designed to provide the largest possible surface area. Titanium is an ideal material for marine applications, being virtually impervious to sea water corrosion," said EJ Bowman.
The company further explained: "Being a shell and tube design, they are efficient in applications where the flow of the cooling fluid in the primary circuit, is much lower than the cooling water that flows through the secondary circuit - which is often the case in electric and hybrid marine systems."
Additionally, routine cleaning is much easier and, as they are less likely to be affected by blockages, maintenance requirements are reduced.
By Rebecca Jeffrey