British diesel engine innovator, Cox Powertrain, previewed its pioneering outboard motor, the CXO300, at this year's Seawork International and provided an update on the project's progression towards the market.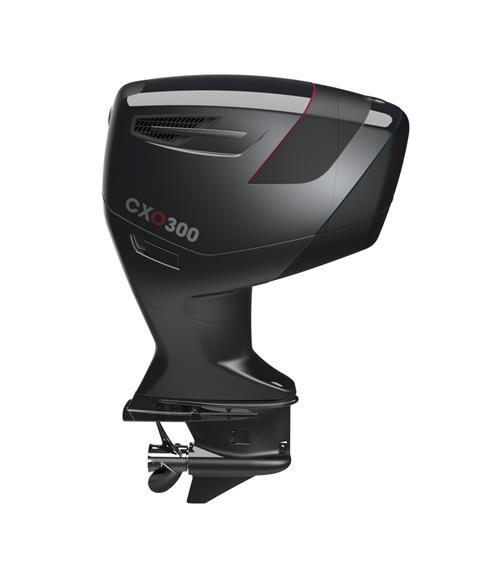 It was a successful event for the upcoming brand, with Reena Bayley, Marketing Manager, telling Maritime Journal: "The show has been a real success for us this year. We saw a wide variety of boat operators and are delighted with the response we received. This year we had a bigger stand, giving us a better profile at the show. Having the full size model of our engine on the stand has certainly helped to boost interest."
Cox has brought together highly skilled engineers from Formula 1 racing and premium automotive engine design to develop this completely new concept diesel engine, providing, it claims, gasoline outboard performance, with diesel economy and reliability.
Cox displayed a full sized model of the CXO300, which is a revolutionary opposed-piston, diesel outboard designed specifically for professional marine users. Delivering 300hp and weighing only 300kg, it is designed for commercial, government and military applications, where performance, durability and fuel efficiency are paramount.
Cox Powertrain is led by former Cosworth CEO Tim Routsis who commented, "Seawork International 2016 is an important venue for us to showcase our technology to the commercial workboat market. The development of the CXO300 is now entering the final stages of a five year development programme so we are excited at the prospect of introducing this game-changing technology to the market ahead of its launch. We have brought together some of the UK's foremost experts in engine design to turn this concept into a reality. Owners can be confident that this new diesel outboard is ready for the tough and demanding environment in which it will operate. "
Cox is a British company based in West Sussex, dedicated to answering the demands of commercial, government and military marine operators, for a reliable and powerful diesel outboard. With petrol now not permitted on-board military ships, in addition to many commercial vessels and superyachts, the development of a viable diesel outboard for RIBs and tenders, offering the comparable power and weight of a gasoline engine, has been an important factor in the rapid expansion of Cox Powertrain, along with other companies rapidly developing competitor products.
By Jake Frith