DP World has completed its crane rail extension in the Port of Southampton which will allow the world's largest cranes to service the full length of the quay.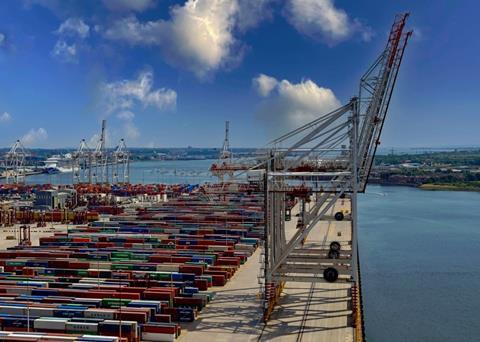 Part of DP World's £40m investment this year in Britain's second largest container terminal, the 120m crane rail extension has foundations reaching 26 metres below the ground and took 16 weeks to build. It will facilitate the movement along the quay of some of the terminal's 12 Liebherr cranes which stand up to 130m high, with flexibility being the highest priority for the equipment.
The new configuration is designed to maximise utilisation and will save customers' time by speeding up quayside loading and unloading.
Together with the granting of permission for a third berth to be dredged down to a depth of more than 15 metres, and the addition of a second empty containers park scheduled for September, the investment will take Southampton up to the next level as a smart logistics hub.
By Jake Frith