Offshore wind contractor CWind has completed its cable pull-in and termination and testing campaign at Vattenfall's Danish Kriegers Flak Offshore Wind Farm.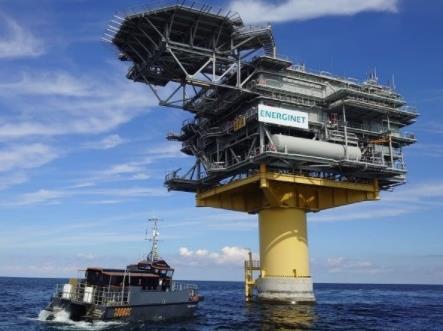 Spanning a period of just over six months, CWind's scope of work included utilising two walk to work vessels – Island Diligence and Island Crown, which were mobilised to support CWind's dedicated teams conducting 72 inter-array cable pull-ins and termination & testing works.
Nathanael Allison, Managing Director of CWind said, "It is a testament to CWind's superior capabilities that we successfully and safely carried out the full scope of work, meeting client expectations in the process, despite a global pandemic and challenging weather conditions."
Ian Bremner, Project Director at Vattenfall said, "Global Marine Group has shown professionalism in their operations and solution-oriented thinking, delivering a high standard of engineering to deal with the technical challenges during work execution. Our partner has worked safely throughout the COVID-19 pandemic alongside other ongoing site operations, contractors and the Vattenfall project team."
CWind also provided a number of CTVs, complete with highly trained and experienced crew, including CWind Challenger, CWind Artimus and 24PAX vessel, CWind Voyager.
By Jake Frith