A new data system designed to coordinate and monitor work has enabled safer, quicker and more efficient handling of goods at a Swedish port.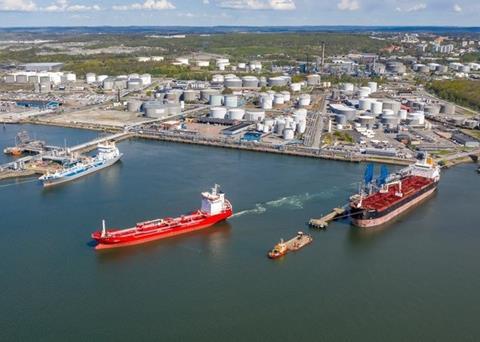 The system was introduced by the Gothenburg Port Authority in the Port of Gothenburg Energy Port. Designed and developed in-house, Permesso allows work permits to be issued online and for planned and ongoing maintenance and development at the Energy Port to be coordinated digitally.
According to Carl Jansson, safety and security coordinator at Gothenburg Port Authority, around 70 projects are in progress in various parts of the Energy Port on any given day. "It is vitally important that we have a clear overview of what's going on," he said. "We can now simplify the issuing of permits to cover all the work that is being carried out on behalf of different customers and involving a large number of contractors."
Simplifying tasks
The company or unit scheduled to carry out the work can now obtain a permit online, and port authority staff can approve a permit or request additional information directly on screen.
When a permit is registered in the system, a symbol appears on a digital map of the Energy Port. Using the map, it is possible to maintain an overview of all the work that is being done and identify obstacles or risks to other operations or projects that are taking place in the vicinity.
In the event of an accident, the system can send the relevant coordinates directly to the emergency services.
By Rebecca Jeffrey