Marine SMEs Krensen, Trident Marine Electrical and ACUA Ocean are working together to develop a liquid hydrogen marine powertrain system.
The system will use a cryogenic tank by ACUA Ocean, which has just been built and tested and received Lloyd's Register Certification.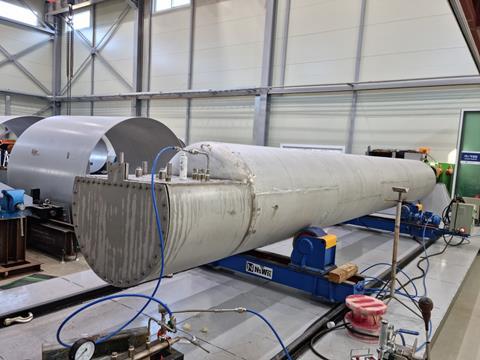 The prototype will undergo factory acceptance testing this summer before being fitted into an ACUA Ocean hydrogen-powered USV for in-water testing in 2024.
Gloucester-based Krensen delivers world-leading control, and power distribution technology solutions with a focus on lightweight, sustainable, high-performance electric and hybrid digital electrification integration systems encompassing electric propulsion, energy storage, and regeneration.
Trident Marine Electrical has spent the last few years gaining experience as one of the UK leaders in novel marine technologies and has worked extensively across commercial and private fleets around the UK and Europe.
The project is another of several to benefit from the UK's Clean Maritime Demonstration Competition Round 2 scheme, which has given out several millions to clean maritime developments.