DeepOcean 1 UK Ltd., a subsidiary of the Dutch DeepOcean Group Holding BV, has won a contract for cable installation and trenching work for DONG Energy's Hornsea Project One offshore wind farm.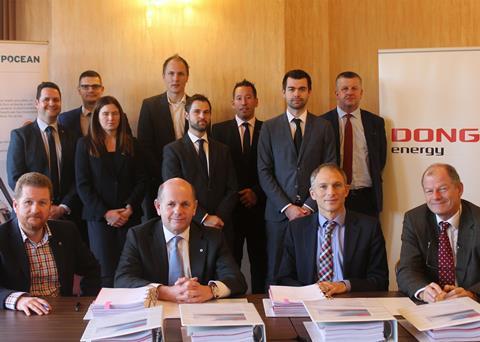 Offshore work will be undertaken in 2018 and 2019 with DeepOcean's in-house fleet of dedicated cable installation and trenching vessels. It will aim to install and trench of 93 array cables.
Pierre Boyde, DeepOcean's commercial director for cables and trenching, said, "After the awards on the Race Bank & Walney Extension projects we are delighted to be further developing our relationship with DONG Energy."
"We have invested heavily in class leading installation and trenching technology with a strong focus on both safety and productivity. This award will safeguard 150 jobs in Darlington and the surrounding area as well as enabling us to offer significant opportunities to the UK supply chain."
When operational, the Hornsea Project One will have a capacity of up to 1.2GW, providing enough green energy to power well over one million UK homes. The wind farm is being built 120km east of the Humber Estuary.
"Hornsea Project One is an important infrastructure project, which will not only contribute to lower carbon emissions but also play a big role in developing the UK's offshore wind supply chain," said Duncan Clark, Hornsea Project One director at DONG Energy.
He concluded: "Throughout this project we've worked hard to ensure as much value as possible is realised by UK businesses. Today's announcement further demonstrates both the UK's ability to supply the offshore wind industry, and DONG Energy's continuing commitment to investing in the UK."
By Alice Mason