The Belgian dredging, environmental and marine engineering group DEME has won a €41m dredging contract for the Container Terminal Quay Project at Port Louis Harbour in Mauritius.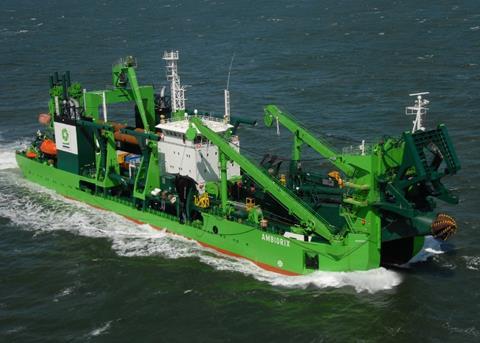 The contract is DEME's first win in Mauritius. The Mauritius Ports Authority has launched an extension project for the Mauritius Container Terminal to accommodate larger vessels and to handle an incremental increase in container traffic.
The scope of work for DEME will include dredging in various soil conditions, including rock. The works will be executed by the heavy duty rock cutter dredger Ambiorix, suitable to operate in heavy soil and rock conditions.
Steven Poppe, area director Africa DEME , said, "We are very pleased securing our first dredging contract in Mauritius. Thanks to the development of innovative dredging techniques, DEME has become a leader in rock dredging. This project will add further know how to our specialist dredging methods."
Works will start by December 2016 and are expected to be completed by June 2017.
Also in Africa, a consortium which includes DEME, the French construction group Eiffage and Eiffage's subsidiary RMT Clemessy has been awarded a €47m contract for the extension of the Freeport Terminal in Sierra Leone.
DEME will be responsible for the soil improvement, reclamation and compaction works, as well as for the deepening of the existing and future container berths. Specialised equipment will be deployed during the different construction phases of this EPC contract.
The Freetown Terminal, operated by the French group Bolloré Transport & Logistics, is undergoing an expansion programme that calls for the construction of a new 270m quay to accommodate vessels with a draft of 13m. The Bolloré group intends to increase the total capacity of the container terminal to 750,000 TEUs. Works started recently and are expected to be completed in August 2018.
By Larz Bourne