Limited places are still available for Brevini and NFPC's "Stage 2 Winch Hydraulic Systems" training course at the UK's National Fluid Power Centre, 7-9th November 2016.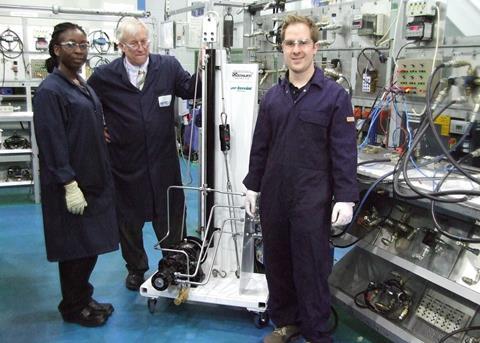 This is a practical course designed for technicians and engineers involved in the maintenance and management of winch systems involving a range of hydraulics and controls, and is claimed to be ideal for company technical representatives. It is relevant to a range of sectors including: offshore and marine, fishing, dockside, and construction & crane applications.
This three-day course has a range of objectives, both knowledge-based and skills-based. On completion of the course, participants will:
- Know the types of winch in common use across a range of industry applications and associated terminology;
- Be able to identify hazards and manage risks associated with winch maintenance;
- Know the function, operation, application and control of the major components including winch construction;
- Know the principles of load sensing and associated valves, pumps, motor drive systems and motion control valves;
- Know the procedures to follow when carrying out effective installation, commissioning and fault diagnosis;
- Know the causes of failure in hydraulic systems and importance of good contamination management at all times.
During the practical sessions, participants will:
- Build hydraulic winch circuits by interpreting a hydraulic circuit diagram;
- Set up the hydraulic control valves for simple and load sensing winch systems;
- Set up the controls on a typical load sensing variable displacement pump;
- Connect the electrical interface to the hydraulic controls using manual switch and solenoids;
- Investigate hydraulic load-holding techniques.
This course builds on practical training offered by Brevini UK and, globally, Brevini has a permanent training system based on more than 50 years of experience, the 'Luciano Brevini Training School'. The National Fluid Power Centre offers a world class training solution for integrated fluid power systems and controls and takes a lead in the UK as a BFPA Certified SETOP Education Centre.
The Stage 2 Winch Hydraulics Systems Course runs 7-9th November, with future dates in February, May and July 2017.
By Jake Frith