UK manufacturer Cox Marine has expanded the distribution of its 300hp diesel outboard engine to cover Poland and Finland.
The expansion has been facilitated by the provision of specialist support from Cox Marine's current Swedish distributor Diesel Power AB, after it strengthened the partnership by extending its reach into the additional countries and enhancing its dedicated Cox engine sales team.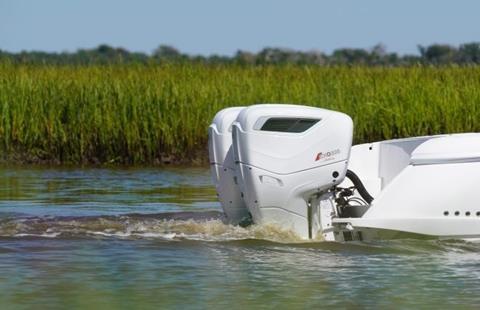 Diesel Power AB has recently recruited Mats Hallberg as its Export Sales Manager for Cox Marine, with responsibility for all the company's territories.
"Both the Finnish and Polish markets are characterised by a strong presence of some of the leading boat manufacturers in Europe, but especially Finland also offers opportunities with commercial and governmental users," said Hallberg. "We are also confident that Diesel Power's strong team of experienced Cox specialists will be able to support customers in a good way."
Cox's 300hp, twin-turbo CXO300, V8 engine is stimulating intense interest in the marketplace not just for its revolutionary design but also for its exceptional performance figures.
Offering a claimed substantial 25% improvement in fuel efficiency over gasoline outboards with an equivalent rating, the motor also boasts a working lifespan that is three times longer than the average service duration of gasoline outboards and this, in turn, contributes significantly towards a lower total cost of ownership.
The high torque and low operational noise levels, along with the engine's EPA Tier 3, RCD II, IMO II and BSO-II emissions approvals, will stimulate significant interest to commercial vessel operators at Seawork 2022.
Visit Cox Powertrain at Seawork International 2022 on stand VA 30 /VA31.