More often reported on in these pages for its windfarm support vessels, Great Yarmouth, UK-based Alicat Workboats has recently won a contract with Stewart Marine to build a 57 x 11FT Wide-beam Canal Barge.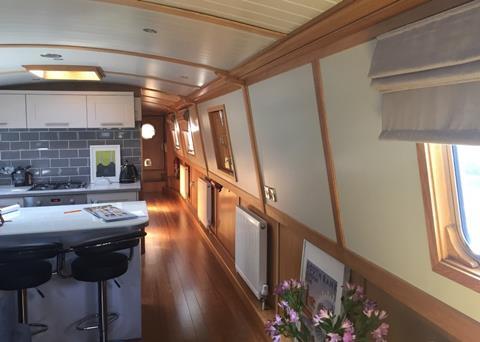 Alicat Group cites this contract as a reflection of its on-going success and diversity. Alicat's construction diversity in 2016 has seen the company build solar panel support frames for an oil rig in the north sea to completely re-building, lengthening and classing two high speed craft. This contract is very much within Alicat's focus to continue to show the industry how vast Alicat's service outreach is.
Alicat Marine Design has enjoyed working with Stewart Marine to come to an agreement on the contract and to develop the design and structure for the vessel.
Work on the project commenced in July and once built the vessel will be fitted out by Stewart Marine at its yard in Surbiton, London. It will then be moored at the oldest Surrey boatyard on the Thames and will be available for purchase.
It is hoped that this will be the first of many for the two companies with both looking to generate further business in this market sector.
Andy Page (Alicat) said: "This is hugely exciting, these vessels are fitted out like modern apartments and are located just 10 miles from central London. For Alicat to be involved in this is great for two reasons, a new market for us to strive into and a different design application which we can learn from and apply to our interests in other markets."
By Jake Frith