VSBW, a joint venture between VolkerStevin and Boskalis Westminster, has been appointed as the main contractor for the marine civil engineering stage of the Port of Dover, UK's flagship Dover Western Docks Revival (DWDR) development.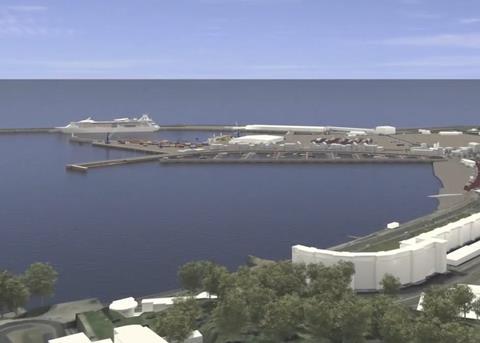 The Port of Dover has awarded the £115m marine structures and bridge contract of this flagship development to VSBW, which represents a substantial part of the single biggest investment ever undertaken by the Port.
DWDR represents the next exciting evolution of the Port, delivering long-term capacity for a key international gateway handling trade to the value of £119bn representing up to 17% of UK trade in goods.
This first stage includes the design and construction of two new berths including quay walls and land reclamation as well as a new marina pier, the marina curve, navigation channel and new lock gates, bascule bridge and capital dredging work.
Following key enabling works, this major phase of the construction programme is set to begin within the next few weeks and is scheduled to be completed at the end of 2018.
Tim Waggott, Chief Executive, Port of Dover, said: "Dover Western Docks Revival is a key part of our vision to deliver critical national infrastructure whilst supporting local economic prosperity.
"Together with VSBW, we are delivering the essential building blocks from which we can develop a new cargo terminal and distribution centre. This also provides the opportunity to enhance the efficiency of our ferry operations through the creation of a dedicated ferry terminal as well as a transformed waterfront."
Rob Coupe, Managing Director at VolkerStevin, said: "We are delighted to be awarded the contract by the Port of Dover to design and build this stage of the Dover Western Docks Revival. Our extensive experience in managing complex marine projects leaves us well qualified to deliver this significant scheme.''
Boskalis Westminster will undertake dredging, reclamation and compaction work. Paul de Jong, Managing Director of Boskalis Westminster Ltd, said: "We look forward to bringing our UK and international experience of dredging and related works to this prestiguous, nationally significant infrastructure project and renewing our long association with the Port of Dover."
The revival of the western part of the Port estate also supports the developing destination agenda for Dover, being identified as the key catalyst for the wider regeneration of the area.
By Jake Frith