The new cruise passenger terminal at DP World Limassol has been inaugurated by Cyprus President, His Excellency Mr. Nicos Anastasiades; Minister of Transport, Communications and Works, Mrs. Vassiliki Anastassiadou; the Mayor of Limassol, Nicos Nicolaides and DP World Group Chairman and CEO, Sultan Ahmed Bin Sulayem.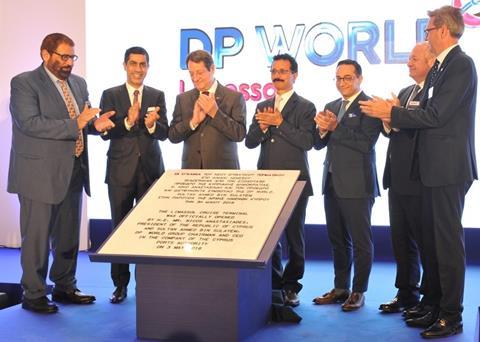 The operational opening of the terminal was attended by almost 300 guests and will enable the largest cruise ships in the world to visit the country for the first time. It provides world-class facilities and services for passengers and features seven pods with a total floor area of 8,205 m2. The terminal is designed to facilitate both Transit (day call) and Turnaround (home porting) services. In addition, the East berth with a length of 480m and depth of 11m is able to handle the largest cruise vessels in the world.
At DP World Limassol, the terminal is separated into three principal areas; Cruise; Oil and Gas logistics zone; and Domestic/transit trade area. This allows DP World Limassol to offer additional services and operations that support the Cyprus economy.
By Jake Frith