M&CCE exhibitor Foreshore Technology has worked in the dredging industry for over 20 years.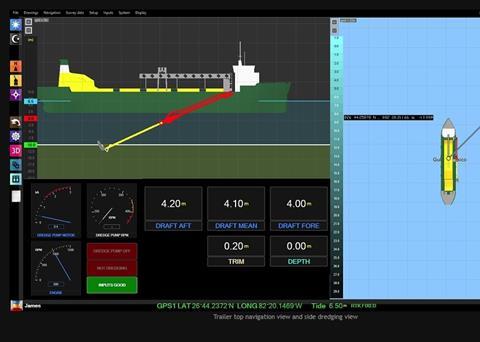 In that time the company has worked with quite a few dredge monitoring systems all over the world. The dredge monitoring systems out there can work, but according to Foreshore Technology you often need to spend too much time and effort understanding them. In some cases you need the cost of a full time employee just looking after and managing these systems.
What the company really wanted was a system for the dredging operators on board the vessel, simple to learn and use but at the same time powerful and precise.
THE SOLUTION
Foreshore Technology assembled a team of engineers, all experts in their fields, and created DredgeMaster a dredge monitoring system for the dredging operators with the following requirements:
The system should be as precise as possible
The software should be simple, you shouldn't need to be computer savvy in order to use it
The operator should be able to play with the settings without 'breaking' the configuration
It should be easy to add support for new equipment and to add new features if you want them
It should be easy to report on the work that's been done without causing more work for the operator
The software should be stable, fast and able to handle anything that is thrown at it
You should be able to connect to the system via the internet and prepare projects off line
Foreshore now installs the DredgeMaster range of products all over the world helping its customers to be more efficient and productive.
Most of Foreshore Technology's work comes from word of mouth, from companies who have seen the system being used in real time and seen the benefits it has brought.
Visit Foreshore Technology at M&CCE 2021 (Co-located with Seawork) on stand MC7