The Netherlands based Central Dredging Association (CEDA) has announced its next upcoming event as a one and a half day conference in Lisbon with a central theme of Dredging for Sustainable Port Development.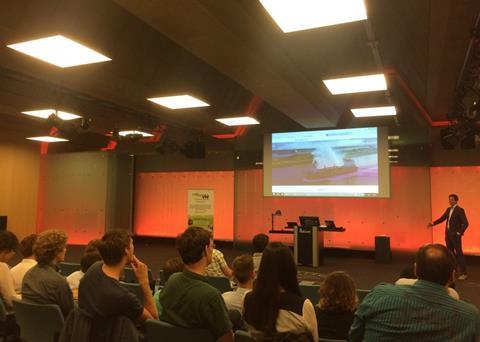 Taking place on 27-28 October, the event will take place in the central Lisbon premises of co-organiser, the Portuguese Engineers Association (OE).
The conference will address key topics relevant to the success of local port dredging and sediment management projects. The topics also reflect current thinking on what 'sustainability' means in that context.
CEDA's technical committee has carefully curated this conference with a view to exchanging the latest knowledge and real-world experience in the Iberian Peninsula. The technical presentations will cover the following topics:
Sustainable design solutions and practices in port development and maintenance
Ecosystem Services as a concept to assess integral benefits of dredging projects
Enabling the broad application of nature-based solutions
Innovations in the environmental management of large dredging projects
The role and applicability of adaptive management in dredging
Dredged sediment management challenges and solutions
Sustainable and energy efficient dredging vessels and projects
A dozen expert speakers from local and international organisations have been confirmed thus far, with more expected to do so.
As part of the programme, Young CEDA will be hosting a pitch talks session with three dynamic short and sharp presentations on the overall theme of the conference. The pitch talks aim to provide a platform to students and young professionals to present their ongoing work and expose their ideas to a broad expert audience and get immediate feedback and inspiration.
In addition to the full programme of presentations and the customary Q&As, there will be a technical visit hosted by the Portuguese Environment Agency to Costa da Caparica, located south of the Tagus estuary ebb delta, where the Port of Lisbon Authority has worked together closely with the Agency to devise a dredging plan that uses dredged sediments from maintenance dredging to successfully mitigate erosion problems on the beaches of Costa de Caparica.


For the first time, linked to the technical visit, there will be an opportunity for those of an artistic persuasion to show off their creative talents in a photography competition. The conference dinner on Thursday evening will allow participants to relax and network in a friendly and relaxed atmosphere.
Registration will open on 1 August 2016 and the full programme will be out this month. The cost of the event is €145 for the two days, including the technical visit. For further information visit: www.dredging.org