Following the 2014 Marine Accident Investigation Branch report into two amphibious DUKW accidents in the UK, the business model of using these 1940s military vehicles for city tours has taken a further broadside, this time from the insurance industry.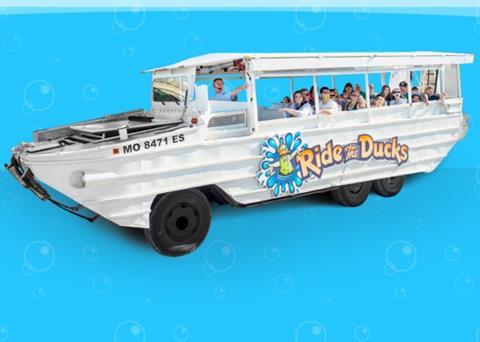 Ride the Ducks Philadelphia, a USA-based provider of similar tours recently ceased trading, releasing the following message on its website: As of October 5, 2016, Ride The Ducks Philadelphia has suspended operations indefinitely.
As the nation's largest amphibious tour operator and licensor, our mission is "serving through sightseeing"; we offer guests an experience that is fun, informative and engaging so that we can serve our employees and communities.
Due to circumstances outside of our control including a 330% increase in our insurance premiums, continued operations in Philadelphia are not financially feasible at this time. We enjoyed serving the people of Philadelphia since 2003, serving over one million guests during that time.
We are working with the 42 full and part-time employees from our Philadelphia location offering severance and outplacement assistance.
Not mentioned in the statement, but well reported in US media is the fact that a lawsuit was settled in 2012 relating to a collision in 2010 between one of the company's 99 DUKWs, which was anchored to investigate a possible fire aboard, and a barge on the Delaware River, which caused the deaths of two Hungarian tourists aboard. The company is also facing lawsuit relating to another DUKW which hit and killed a tourist crossing a street in Texas in May last year.
A licensee operation in San Francisco also ceased operating last year, citing lack of profitability.
As Maritime Journal reported back in December 2014 the UK's Marine Accident Investigation Branch (MAIB) published a report into two incidents involving DUKW amphibious passenger vehicles; the sinking of Wacker Quacker 1 on 15 June 2013 in Salthouse Dock, Liverpool and the fire on board the Cleopatra during a sightseeing tour on the River Thames, London, on 29 September 2013.
In both incidents passengers and crew were forced to abandon the vehicle and were recovered from the water without serious injury.
MAIB Chief Inspector Steve Clinch said in this report: "This has been a protracted investigation during which it has become evident that regulators in several countries have struggled with the challenge of certifying World War 2 DUKWs for commercial passenger-carrying operations."
By Jake Frith