Dutch Dredging is to sign a ten-year deal to carry out maintenance work for five New Zealand port authorities.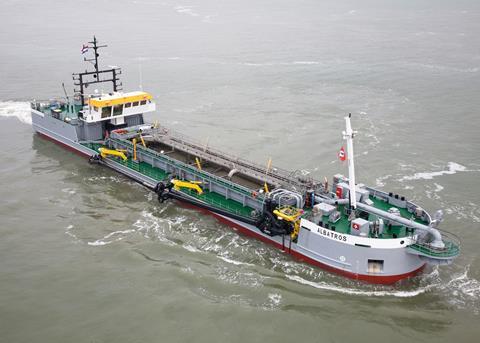 This long-term deal covers the ports of Napier, Taranaki, Timaru, Lyttelton and Tauranga. It is significant that a tender for the maintenance contract was issued jointly by these competing ports, so that a dredger could be permanently stationed in New Zealand over this period. Dutch Dredging is to deploy one of its trailing suction hopper dredgers Albatros for the task.
"We're absolutely delighted about winning the order," says Kees van de Graaf, managing director of Dutch Dredging. "As a family business we focus on the long term, so a ten-year contract fits in perfectly with our philosophy. This is a great example of how a long-standing partnership between parties can be brought about and illustrates once again that the Netherlands is more than capable of holding its own on the world scene. Of course, for us, the attendance of the King and Queen at the signing ceremony represents the proverbial icing on the cake."
Dutch Dredging is a medium-sized dredging company based in Sliedrecht, the Netherlands. Its activities centre on dredging and performing surveying and other marine-related operations. The family business has been in existence for over 50 years and has expanded in that time to become an organisation with 150 employees and 30 vessels today.
By Jake Frith