E-learning solutions are helping shipping companies to ensure business continuity and minimise risk during the coronavirus (COVID-19) pandemic.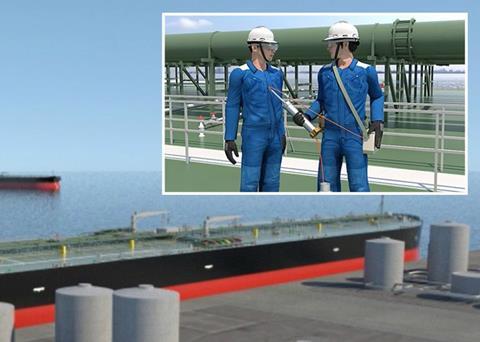 Shipping companies can continue their training schedule without interruptions using SQLearn's ABS certified e-learning system and onboard and ashore safety training courses on STCW topics.
SQLearn's Dolphin System, a shipping specific e-learning system, is offered via a hardware solution for onboard training, while the ashore installation allows the training manager to manage and monitor the training process across the fleet in real time.
Dolphin Library consists of interactive e-learning courses that cover the training needs of the shipping companies. The e- learning courses are based on STCW topics that cover national, international and flag requirements.
SQLearn's Synchronous Training Platform enables participants to hold teleconferences and work safely from their own space, while avoiding unnecessary transfers and meetings in enclosed workplaces. Companies can also continue to run smoothly, without reducing productivity through lost labour hours.
SQLearn is able to integrate its Synchronous Training Platform with an Asynchronous Training Platform to create a virtual classroom for a comprehensive learning and interactive environment.
The company also offers an e-learning course to create awareness for the COVID-19 pandemic based on IMO advice and relevant WHO guidance.
By Rebecca Jeffrey