Ashton Marine Services Ltd, a UK boat trailer dealership, has launched LanoShield, a new range of 100% eco-friendly anti-corrosion grease and sprays for the commercial and domestic markets.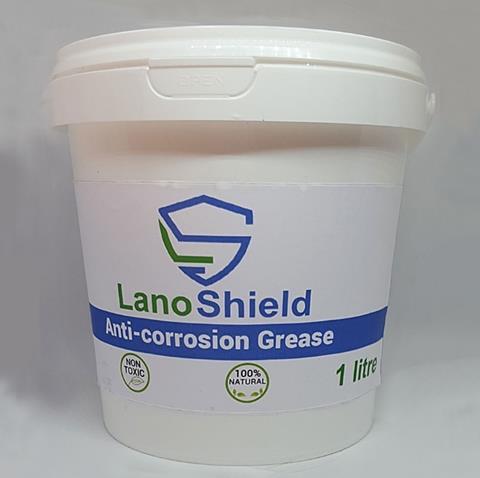 LanoShield is made from Lanolin (a bi-product of washing sheep's wool) and unlike most other products, uses 100% renewable resources i.e. no chemicals, petroleum based softeners etc. The result, says Ashton, 'gives a huge range of consumer benefits without doing any harm to the environment or using non-replenishable resources'.
Ashton Marine says that LanoShield is perfect for the marine industry including:
* Aquaculture
* Commercial Boats
* Lifting equipment
* Chains and winches
* Tools
* Engines
* Boat Trailers
The product comes as grease and a spray in a range of sizes starting at 250ml tubs of grease to 200 litre barrels of LanoShield spray with a pump attachment to refill bottles.
As LanoShield is pressure washer safe to 300 PSI it does wash off and this means equipment can cleaned quickly and easily without the need to reapply.
LanoShield is a very simple eco-friendly solution for rust protection and though it was developed for the marine industry it is also used in many other business sectors.
Ashton Marine Services Ltd additionally claims to sell the widest range of boat trailers in the UK and also refurbished second hand trailers. The company also hires trailers and specialises in selling and sourcing RIBs for commercial and private owners.
By Jake Frith