High voltage engineering specialist, EDS HV Group (EDS), has completed testing, jointing and terminations for ELIA's modular offshore grid (MOG), the first ever offshore grid connection project in the Belgian waters of the North Sea.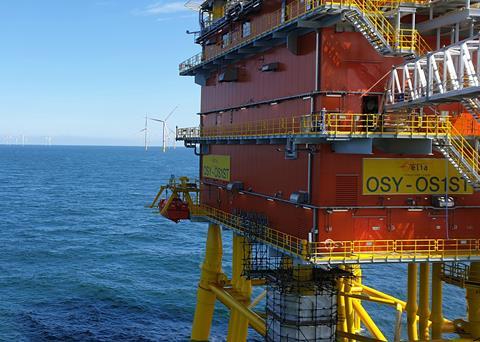 Sub-contracted by cables manufacturer, Hellenic Cables, EDS performed the work on behalf of EPC contractor, DEME Group, and completed testing to establish a connection between the MOG's offshore submarine cables and the onshore cables at the ELIA operated Stevin 380kV substation in Zeebrugge, helping to contribute to Belgium's target of 4 GW by 2028.
Ken Ritson, group managing director at EDS, said, "We have relished the opportunity to work on ELIA's innovative modular offshore grid, and it's great to have the chance to see first-hand how the industry is working to make the installation of new sites more sustainable and efficient."
By acting as a central hub, the MOG reduces the number of exports required to connect multiple wind farms to the Belgian onshore grid to just three. EDS completed a range of services including the preparation of two onshore transition joint bays culminating in the safe connection of three 245kV HV and FO cable end terminations to the MOG and one to the substation of the Rentel offshore wind farm.
Elia MOG marks the first step towards an offshore super-grid. The solution will initially connect four new offshore windfarms when full-fledged operations commence in 2020 with its modular design allowing for more connections in the future.