Energy Solutions has signed an agreement to be the exclusive UK distributor for WaterWorld''s range of electric inboard motors which can be utilised in small harbour or marina launches and workboats.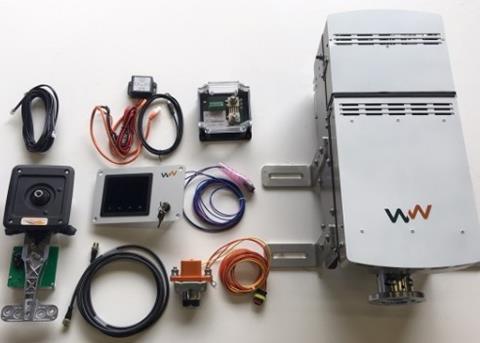 WaterWorld manufacture a range of 48V DC electric motors, designed to replace small diesel engines in boats up to 10M and larger canal craft. Energy Solutions, which exhibited at Seawork 2019, will initially be selling two models - 4.0kW and 10.0kW – as well as being the service partner for the UK, carrying stock of spare parts.
The electric engines are designed to be a direct replacement for a traditional diesel engine both in size and cost. They are ideal for narrowboats, small coastal craft and inland waterway fleets that are looking to reduce both noise and emissions the engines offer an efficient and reliable electric alternative, said Energy Solutions.
Range potential
Hugh Cunningham at Energy Solutions said: "We see a great potential for the WaterWorld electric motors in the UK market. This is an affordable electric option and easy to install – just one unit for motor and controller, no water cooling system and a direct connection to the shaft, without any gearbox."
He added: "Energy Solutions offer a range of 48 volt chargers and inverter/chargers as well as lead acid and lithium batteries to complement the WaterWorld system. The efficiency of the drives mean that users will be able to get an excellent range from the systems as well as being easy to service and update – a real bonus for fleets."
By Rebecca Jeffrey