Following a presentation on Port Centricity at Seawork 2013, stakeholders from the English and French coastlines have met to discuss how collaboration and cooperation could ensure a sustainable future for the Channel.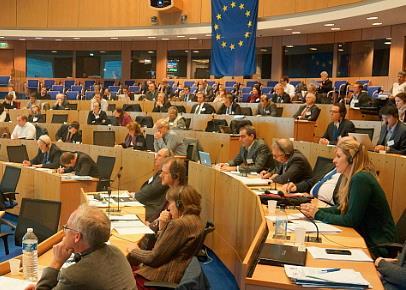 The event, held in Rouen, marked the end of the four-year Channel Arc Manche Integrated Strategy (CAMIS) project which, together with 19 partner organisations, including the University of Chcihester, focused on supporting coastal communities bordering the Channel.
Dr David Cooper, a reader in management and economic development, University of Chichester, said at the event: "We have used the experience gained to undertake additional funded work on analysing the supply chains for the Sussex and Kent windfarms and also to inform strategy development work for the Coast to Capital Local Enterprise Partnership."
Alongside French colleagues, senior lecturer, Dr Dawn Robins, also from the University, presented her findings on the importance of small ports in supporting local communities, before her colleague Dr McKinley spoke about the role of marine clusters in sustainable growth of maritime businesses and coastal community regeneration.
The University has also produced a number of recommendations on best practice for port centric activity and developed a prototype online Channel Maritime Portal providing up-to-date information for Channel stakeholders and businesses.
The event was also an opportunity for partners to launch a new strategy which will be used to guide governance of the Channel for the future.
Called the Integrated Maritime Strategy (IMS), it aims to help stakeholders in the Channel region to work collaboratively to create a sustainable future. The IMS will guide future national and EU policies, including supporting member states to meet objectives set by the Blue Growth Strategy, for future funding programmes to identify essential priorities for the Channel region.