Renewable energy firm OX2 has been given a permit to develop a 1.5GW offshore wind farm off the south coast of Sweden.
The Triton wind farm has received a Natura 2000 permit, which is not the final go-ahead but the next step in the approval process, which will need final government approval. Once that is obtained, the construction could start in 2027 with power to be generated by 2030.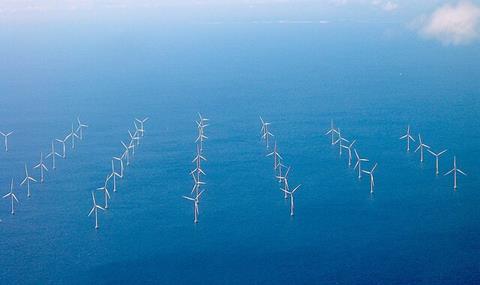 Triton will be installed 23km off the coast of Skåne and OX2 says annual electricity generation is estimated at around 7TWh, which would supply around half of the electricity for Skåne County, at the southern tip of the country.
A spokesman at OX2 told Maritime Journal that the company did not know what capacity of electricity would be supplied 'since the technology is developing so fast'.
He said between 68 and 129 turbines would be installed and they would be at least 300 metres in height.
"If the process does not encounter any obstacle it could be in production before 2030," he said.
"In parallel we have initiated the application for a concession to connect to the grid and signed agreements with several major suppliers," said Emelie Zakrisson, OX2 head of Development of Offshore Wind in Sweden with OX2. "With a construction time of three years, Triton could deliver electricity before 2030."
The wind farm is one of three that OX2 is developing with Ingka Investments in Sweden. OX2's other two developments are Galene on the west coast, which already has government approval, and Aurora, between the islands Gotland and Öland.
In Sweden as a whole, according to research firm 4COffshore, there are five offshore wind farms in operation but none is so far connected to the grid. A great deal of Sweden's electricity is generated using hydropower.