Eleven projects have won a share of €35 million to develop projects in tidal stream energy, the UK government has revealed.
The results were announced alongside the revelation that not a single bid had been entered in the renewable energy auction from offshore wind developers.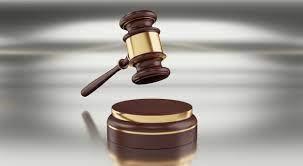 Seven developers, from Britain, Spain and the US, won contracts to develop 53MW of tidal stream energy across four projects.
In Scotland, projects led by Orbital Marine Power and SAE Renewables will deliver almost 30MW, whilst Hydrowing, Verdant Power and MOR Energy will bring nearly 20MW of capacity to Wales.
Spanish developer Magallanes has received contracts for projects in both Scotland and Wales, totalling 4.5MW.
This is a timely reminder for the EU, currently reviewing its Strategy on Offshore Renewable Energy, of the importance of long-term political and financial visibility in accelerating the development of ocean energy, Ocean Energy Europe (OEE), a network of 'ocean energy professionals', said.
"Europe's industrial competitiveness depends on the growth of emerging sectors such as these. Recent funding and policy commitments in China and the US show that they are hot on the tail of Europe's longstanding leadership in ocean energy," OEE said.
"Today's results from the UK reflect the growing confidence in tidal stream, and show that dedicated revenue support can instantly generate investable projects," said Remi Gruet, OEE's CEO. "Since last year's auction, the sector has stepped up, and the number of projects winning contracts shows that tidal energy is becoming increasingly mature. Now the EU must also step up, and help create a level playing field for ocean energy so it can realise its full potential as a mainstream renewable energy source."
Supporting documents
Click link to download and view these files
Other, FileSizeText 4.86 kb