The Biden administration has approved a new 704 MW offshore wind project off Rhode Island.
Revolution Wind, a joint venture between Ørsted and Eversource, became the fourth offshore wind project greenlighted by the Biden administration when it gained final approval from the Department of Interior on 22 August. The administration is planning to review 16 offshore wind projects by 2025.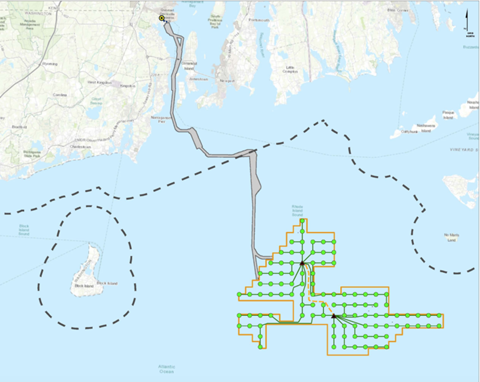 "The project's approval underscores the administration's commitment to promoting domestic energy production and fighting climate change, while promoting economic growth and fostering environmental stewardship within coastal communities," said Elizabeth Klein, director of the Bureau of Ocean Energy Management.
The final review focused on BOEM's 'alternative G' which could rearrange the location of wind turbines to reduce the wind farm's impact visually and on marine habitats, particularly in priority fishing areas.
"Revolution Wind has committed to establishing fishery mitigation funds to compensate losses directly arising from the project incurred by recreational and commercial fisheries in Rhode Island and Massachusetts, and to creating a direct compensation program to reimburse lost revenues for fisheries from other states," said Interior Secretary Deb Haaland.
The federal approval comes a month after a sudden reversal to US offshore power ambitions, when utility Rhode Island Energy announced it would not enter a power purchase agreement for a future, second-phase Revolution Wind 2 project because the projected costs to electric customers were too high.
This latest approval is being seen by offshore wind proponents as a positive step for the industry.
"The US offshore wind industry is on the move and today's announcement bolsters investments in component production at ProvPort in Rhode Island, cable manufacturing in South Carolina, steel fabrication in western New York, and shipbuilding in Texas and Louisiana," said Business Network for Offshore Wind chief executive, Liz Burdock.