A ground-breaking development by the UK's National Oceanography Centre (NOC) is set to revolutionise ocean research by integrating novel sensor technology into routine offshore infrastructure and operations.
Known as BORAbox, the technology will be incorporated into commercial remotely operated vehicles (ROVs) and other offshore infrastructure, allowing data collection from areas of the ocean that were previously inaccessible to scientists.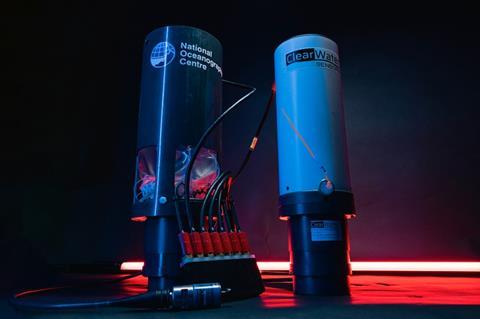 The BORA Blue Ocean Research Alliance, a collaboration between the NOC and Subsea7, has successfully launched the first series of ROVs equipped with the BORAbox. These sensors are currently collecting invaluable data aboard Subsea7 vessels in the South Atlantic, offshore Brazil, and with further launches planned for Norway, Australia and other locations around the world.
Developed by NOC scientists, the product is an integrated suite of sensors designed to measure the total alkalinity of seawater. This measurement is crucial for understanding the ocean's health and its ability to resist a decrease in pH levels. By providing comprehensive data on alkalinity, the BORAbox should help global efforts to study climate and ocean changes and help with predictions.
"This launch is an exciting moment for ocean research," said Dr Carla Sands, the BORA project manager at the National Oceanography Centre. "So much of our ocean remains unexplored. This new technology allows us to dramatically increase our monitoring capabilities in areas of the ocean. By studying pH and alkalinity, we can dramatically inform future studies and help authorities around the world mitigate much more effectively the effects of climate change in the ocean."
Initial focus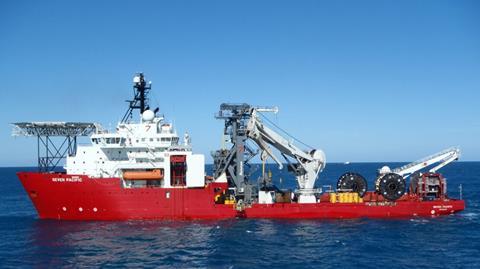 The BORAbox will initially focus on monitoring crucial parameters such as temperature, salinity, depth, and the carbonate system. These measurements are vital for assessing the overall health of the oceans. The data collected will be analysed by scientists and used to support further ocean observation studies, as well as shape comprehensive global assessments of ocean health. As the project expands with additional launches in various locations, new data will represent a significant advance on currently available information, which is often limited in scope and outdated by the time it becomes accessible.
Dr Sands emphasised the need for up-to-date information, especially with regard to CO2 levels. Approximately 25% of man-made CO2 emissions are absorbed by the ocean, which helps regulate CO2 levels in the atmosphere. However, excessive CO2 absorption can lead to ocean acidification and harm marine ecosystems.
The BORA project exemplifies the NOC's commitment to collaborating with key industry partners to provide data for evidence-based policymaking. By delivering accurate information about the state of the oceans, the NOC aims to ensure that decision makers are well informed about the ocean's condition.
"Subsea7 is excited and committed to this dynamic and innovative relationship, bringing science and industry together, having now installed a BORAbox on our vessel, Seven Pacific, working in Brazil, said Liz James, Subsea7's group environmental director. "We will be fitting more BORAboxes to our global fleet, enabling greater ocean access to scientific research and advancing global knowledge for the benefit of understanding the ocean, biodiversity and the impact from our operations on the environment."