Cadeler will transport and install 76 Vestas 15MW offshore wind turbines in the Polish Baltic Sea, the company confirmed – as a further sign of Poland's keenness to embrace offshore wind.
The wind farm will be in the Baltic Sea, 23 kilometres north of the Polish coast near Łeba, across an area of more than 130 square kilometres.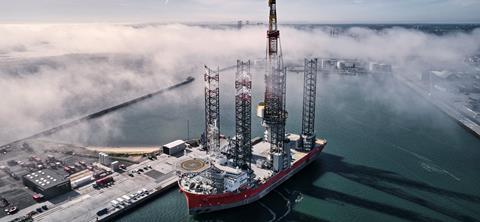 The Cadeler contract with Baltic Power is worth €68-85 million, work will begin next year, the company says, and is a signal of the firm's entry into a 'new and expanding offshore market'.
The Vestas turbines will be an early roll-out of its 15MW models on a commercial scale. They are predicted to generate up to 1.2GW of electricity when installed.
Cadeler will complete the installation with an O-class installation vessel, which will have a new, upgraded crane with lifting capacity of 1,600 tonnes in time for the start of the work.
It has two O-class vessels - Wind Osprey and Wind Orca - both equipped with cranes with a lifting capacity of 1,200 tonnes and a 132 m hook height above deck.
The contract award follows the announcement a couple of weeks ago that Cadeler and manufacturing giant Eneti were merging to build the next generation of wind turbine installation and foundation vessels, which are in great demand with the growing number of wind farms around the globe.
According to intelligence analysts 4COffshore, Poland currently has no operating offshore wind farms, although it has plans for, or construction is under way on, 91.
In May, developer PGE (Polska Grupa Energetyczna) signed up turbine manufacturer Siemens Gamesa to provide 107 12MW turbines to be installed in two stages, also in the Baltic Sea.
Siemens Gamesa was also handed a five-year maintenance contract for the wind farms once they come online in 2027.