The US will hold the first offshore wind energy lease sale in the Gulf of Mexico, the Department of the Interior announced on July 20.
An auction will be held on August 29 for the lease of the Gulf of Mexico installation, which should contribute to the target of 30 gigawatts of wind energy by 2030.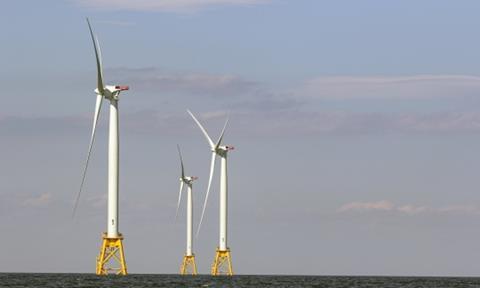 "The areas to be auctioned on August 29, 2023, by the Bureau of Ocean Energy Management (BOEM) have the potential to generate approximately 3.7GW and power almost 1.3 million homes with clean, renewable energy," the department said.
"The Gulf of Mexico is poised to play a key role in our nation's transition to a clean energy future," said BOEM director Elizabeth Klein. "Today's announcement follows years of engagement with government agencies, states, ocean users, and stakeholders in the Gulf of Mexico region. We look forward to continued collaboration in the years to come."
The Biden administration seems to be taking offshore wind potential seriously.
The announcement comes a couple of weeks after the approval of Ocean Wind 1, the third major offshore wind farm in the country.
Ocean Wind 1 will be about 13 nautical miles southeast of Atlantic City, and is projected to generate 1.1GW of electricity.
The other two major offshore wind farms are Vineyard Wind, offshore Massachusetts, and South Fork Wind, offshore Rhode Island and New York. Both are currently in production.