The US Department of Interior (DOI) has announced the first proposed offshore wind lease sale in the Gulf of Mexico.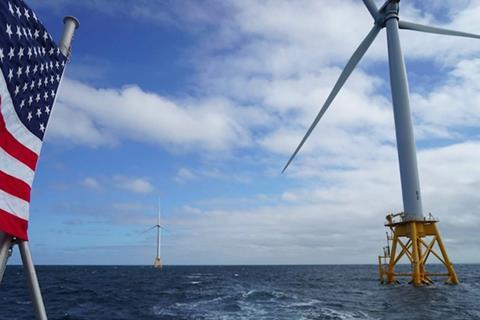 It's a move which has been welcomed by The Business Network for Offshore Wind, a national organisation working to accelerate offshore wind energy deployment and build a dedicated supply chain in the USA.
"The advancement of an offshore wind lease sale in the Gulf of Mexico is a game-changer. Gulf companies are already instrumental in the development of the US market and by opening new lease areas on their doorstep we will leverage our unique domestic expertise even further," said Liz Burdock, founder and CEO of the Business Network for Offshore Wind.
Untapped potential
The DOI identified up to 300,000 acres available for lease off the Texas and Louisiana coast which could power nearly 1.3 million homes with offshore wind energy.
"The result will be industry-wide innovations making offshore wind development more efficient and less expensive while maintaining strong safety and environmental protections and leading to substantial export opportunities for American businesses," Ms Burdock said.
The proposed sale is part of the leasing path announced by Secretary Haaland in 2021 to meet the Biden-Harris administration's goal to deploy 30 gigawatts (GW) of offshore wind energy capacity by 2030. It follows the Department's approval of the nation's first two commercial scale offshore wind projects.
This new announcement was among a number of other Biden-Harris Administration actions released that will advance offshore wind in the Gulf and West Coast and the US floating turbine industry.
It reaffirms the Biden-Harris Administration's commitment to expanding offshore wind throughout the US and opens new opportunities for supply chain development.
The newly launched Network's 2023 US Offshore Wind Market Report shows that 24% of all US contracts in the offshore wind industry are already going to Gulf and southern businesses, including major shipbuilding in Louisiana, Florida, Mississippi and Texas.
In Texas, construction of the first substation is taking place near Corpus Christi.