Part of a climate fund set up by online retailing giant Amazon in 2021 has been given to scientists at the Plymouth Marine Laboratory (PML) in the UK.
Amazon will give €1.5 million to the scientists, who say they are seeking to establish the role that offshore seaweed farming could play in capturing and storing carbon.
The 'North Sea Farm 1' first-of-a-kind project will be put in among wind turbines and under Amazon's North Sea Farmers membership organisation.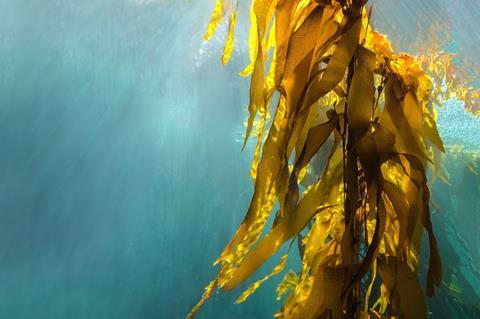 "It is hoped the project, and the research it generates, will enable a far greater understanding of the natural processes involved in the seaweed carbon cycle and the ability to track detritus and locate where carbon may be stored for the long term, in the deep ocean and seafloor," says PML, which says the project could be a forerunner of seafloor conservation measures to come.
"I'm very excited about this project and the knowledge gap it seeks to address," said Dr Ana Queirós, leading the research. "The carbon dioxide removal potential of the seaweed industry remains unproven and the challenge is to understand how seaweed can be used for carbon sequestration over the long term. There is a lot of interest in the growth of the industry but we need to have the evidence to determine the genuine Blue Carbon value of these habitats.
"PML is at the forefront of science to understand the seaweed carbon cycle and I'm delighted to be working alongside North Sea Farmers, who have one of the most advanced seaweed farming operations in the world."
Seaweed is known to absorb CO2, but it's not clear how much. Where other carbon absorbing plants such as mangroves or salt marshes can sequester carbon into the mud below them, seaweed often grows in rocky areas, which makes it harder to track, the scientists say.
"Seaweed could be a key tool in removing carbon dioxide from the atmosphere, yet it's currently farmed at a relatively small scale in Europe," said Zak Watts, director EU Sustainability at Amazon. "We're delighted to fund this project to help us reach a greater understanding of its ability to help fight climate change."