Newport Shipping has used London Shipping Week to launch a company that will design and build eight crew transfer vessels (CTVs) for the offshore wind market.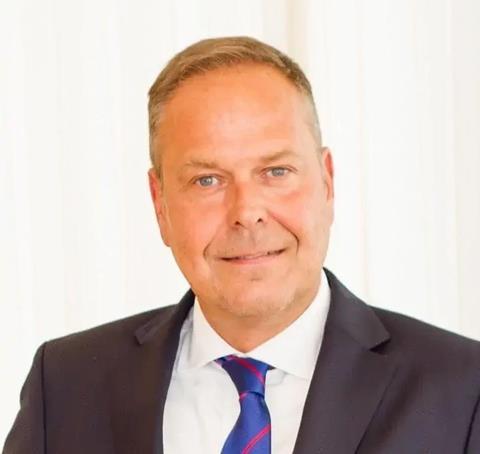 NAV Engineering and Technology will design and build two different sizes of CTV, one 26m in length, the second 33m, both hybrid and 'technology ready' for future fuels. Each will have personnel capacity of 24, and performance and data tracking will be a feature on each.
Four of each will be built at the Cicek shipyard in Tuzla, Turkey, with delivery completed by September 2025. "Delivery of the first newbuild is expected in July 2024 with subsequent delivery every two months," said founding partner and managing director Ingmar Loges. "This is a new pillar for Newport Shipping," he said.
There have been a few negative signs in the offshore wind industry recently, with a recent US auction receiving just one bid for development, and a UK auction not receiving a single one. Vattenfall has also axed a development off the coast of England.
"Yes this is a real concern," said Loges. "But it is only short term. There will be some challenges in financing these huge infrastructure projects but we need a lot more wind turbines. Short term we are taking a quite a hit as an industry but long term this needs to happen. There's political and public will to get this done."
Vattenfall, says Loges, is simply prioritising projects it feels are more financially viable at the moment.
Loges told Maritime Journal that the offshore wind industry was not originally on his agenda, coming from a finance and commercial vessel aspect.
"Then I spoke to the owner of Newport," he said. "And he said this is something we really should be looking into. And I asked him if he thought we could build a CTV – he said yes, and in our team we have these people, the engineering – and we will not only build, we will look for partners to go in with us on the equity side.
"We are realistic, we know we can't do this on our own, so I am talking to a number of companies who are interested in joining us."
Newport Shipping has 16 shipyards around the world that the new NAV Engineering & Technology can make use of, as well as 43 docks that it says are capable of handling 2,800 repairs a year of all vessel classes and sizes.