The latest project to be financed by Export Finance Norway (Eksfin) is a new UK windfarm cable contract worth NOK2 billion (€171 million) for the Moray West windfarm in Scotland.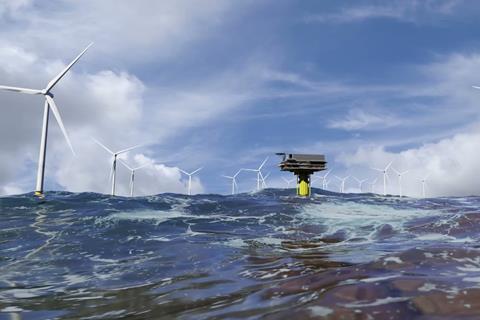 The firms's global portfolio of loans and guarantees covering Norwegian exports to offshore wind projects have swelled to NOK15 billion (€1.2 billion) since 2019.
"Financing Norwegian deliveries to international offshore wind projects is a key strategic priority for us," said Tone Lunde Bakker, managing director, Eksfin.
"I am happy that, together with Nexans, we have succeeded in securing yet another big export contract for Norwegian wind industry in this important market."
Ambitious customer
The Moray West windfarm off the east coast of Scotland is owned by Ocean Winds, the joint venture between ENGIE (France) and EDP Renewables (from EDP group, Portugal).
When completed, it will feature 60 turbines and installed capacity of 882 MW by 2025 – equating the energy demand of 1.33 million UK homes and emissions reduction of 1.1 million tonnes of CO2.
Ocean Winds holds a portfolio of 16.6 GW of gross capacity of offshore wind energy from 15 projects in operation and construction.
It has also secured development in seven countries, making it one the largest developers of offshore wind globally, so a very important customer for Norwegian exporters in the renewables sector.
The Moray West contract markedly strengthens Nexans Norway's position in this market. It will manufacture the cables at its factory in Halden and install them using its own dedicated cable layer vessels.
Eksfin financing is premised on developers choosing deliveries from Norwegian suppliers.
Offshore wind projects typically demand more capital than developers and their banks can finance on their own.
Eksfin said that its state-backed guarantees carry the highest AAA credit rating and make it easier for private banks to provide financing.
In this latest project, Eksfin is working with a large loan syndicate where Crédit Agricole CIB acts as financial advisor and arranger of the loan facilities to Moray West.