Renewables investor Octopus Energy Generation is planning a US$20 billion investment in offshore wind by 2030.
The company, which manages green energy projects globally worth US$7.7 billion, says the investment will generate 12 GW of renewable energy capacity, enough to power 10 million homes.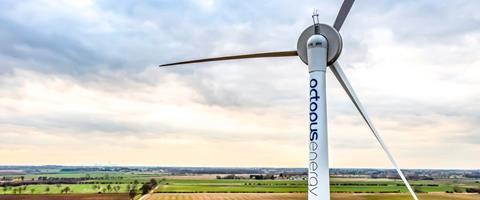 Octopus is planning worldwide projects with a focus on Europe. The company has already invested heavily in the UK with stakes in the Lincs offshore wind farm and Hornsea One.
"Offshore wind has already rapidly transformed the UK's energy system – and we're incredibly excited about the potential for this technology globally," said Zoisa North-Bond, chief executive of Octopus Energy Generation.
"We've got big plans to invest in even more of these big fans to help wean ourselves off polluting gas. Offshore wind will undoubtedly continue to play a pivotal role in meeting net zero, boosting energy security and driving down bills."
The global energy and technology group first entered the offshore wind farm market last year and has since made five offshore deals totalling of US$1bn.
It also backs Simply Blue, a developer of innovative floating offshore wind projects, a type of offshore wind technology that taps into strong winds deeper out at sea.