Can the push for bigger and bigger wind turbines be put on hold? With supply chains and manufacturers struggling to keep up, it might just have to be.
At its annual event in Copenhagen at the end of April, WindEurope called on European energy ministers present to 'get serious' about speeding up the expansion of wind energy in Europe if it is to hit targets set by the EU, which has called for 420GW of offshore wind energy to be installed by 2050 – twice what we currently have – in just 27 years' time.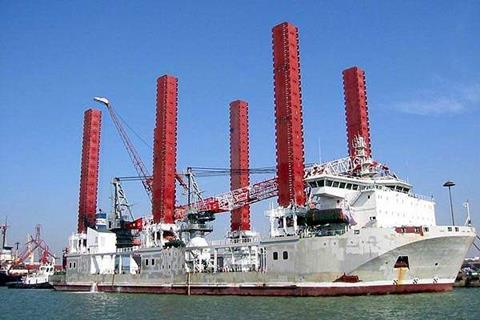 The alliance called for an acceleration of permits, more government investment, grid expansion, and electrification across the board.
"It's time for a new societal contract in offshore wind and renewable energy," WindEurope quoted Rasmus Errboe, executive vice president and CEO Europe at Ørsted, as saying. "Ørsted is ready to lead a market-driven buildout of wind energy based on fair competition and in respect of nature. The complexity we face should not stop us from taking the next step forward."
But while industry is going at breakneck speed to design and manufacture bigger and bigger turbines, the three main manufacturers – Vestas, GE and Siemens Gamesa – have recorded losses of at least $1 billion each, says new CEO of the International Marine Contractors Association (IMCA) Iain Grainger.
He expanded in an interview with Maritime Journal on his predecessor Allen Leatt's earlier comments that the situation was not sustainable, calling it a 'race to the bottom'.
"The turbine industry is losing money because they haven't built enough to cover the R&D costs that they've had – and because they are pushing technology so fast, they are facing warranty claims on failing equipment," says Grainger.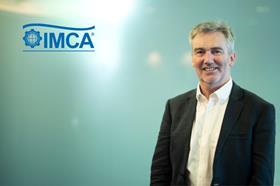 Exponential scale-up
The world's first offshore wind farm was installed at Vindeby off the coast of Denmark in 1991 by Ørsted. Each of the 11 turbines generated a grand total of 450kW. The blades, 17 metres in length, sat on a steel tower 33 metres in height.
Fast forward 20 years, the Thames Estuary London Array turbine blades were almost 3.5 times as long, at 58.5 metres, and were mounted on monopoles that now rose 67 metres up from the seabed. They generated 3.5MW each, an almost eight-fold increase on the Vindeby pioneers. Even these were mere fledglings.
In February 2021, Vestas revealed its offshore prototype.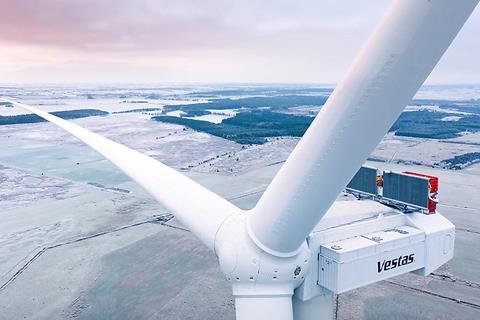 This mammoth is 280 metres tall, each blade is 115.5 metres long and each turbine generates 15MW. It is currently being tested, and according to New Atlas, each spin of the blades could sweep 10 football fields.
"How big is big enough?" asks Grainger. "Wind turbine installation vessels are upgraded every five years – so you build a vessel and it's out of spec within four, and can't install the next generation of equipment within five.
"It then either needs to get an extension on a crane, or a new crane, or it just has to trade down and go back to doing maintenance on the ones it can do.
"The cranes are already 3,000 tonnes in weight, lifting 500 tonnes – it's like a race to the bottom. Everyone is trying to get bigger and bigger and cheaper and cheaper, and it's not sustainable – we have to slow down."
The writing is already on the wall for this ramping up, he said.
"Manufacturers have booked billions of dollars of potential losses because they've found failures in the latest generation. If they find a failure in one and have supplied 70 of the same ones, there's a probability that that failure will crop up in the other 69 during that warranty period. Warranty periods are five to 10 years, and they may have also supplied that kind of turbine to another field – so it's a massive risk.
"Yet they are still announcing bigger and bigger."
Other infrastructure requirements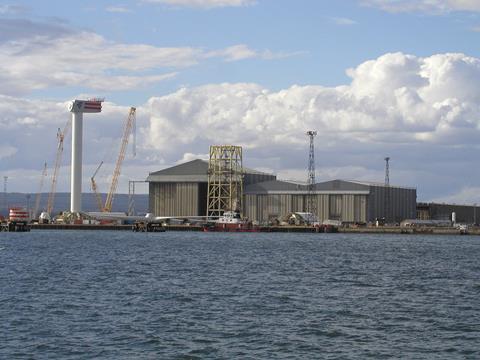 It's not just the vessels that can't keep up, of course.
Ports and harbours 'will need massive infrastructural change to cope', says Iain Grainger.
He cited Scotland's Port of Nigg, which was 'absolutely rammed with jackets' last year and had to leave some of them in the Netherlands to free up space.
"There are logistical challenges as well," he said. "You can't have a vessel out there with nothing to do – if it gets delayed there's nowhere to store this stuff. On the west coast of Ireland there are no ports left."
The UK government has committed some money to develop ports and the grid, he said – some £20 billion over the next 10 years to upgrade power – but at this rate that will be nowhere near enough.
Can anyone press the pause button?
It is incredibly difficult to try to put a curb on development in any industry that is trying to compete.
Grainger says anyone trying it could be seen as being anti-competitive, and IMCA cannot speak for all of its 700 members.
So who can pull it all together to put a pause on such rapid development when it is actually creating risk to shareholders that could be 'company busting'?
It might just come from inside.
Vestas, says lead specialist, Communications and Press, MarCom, Sustainability & Public Affairs Kristian Holmelund Jakobsen, has been vocalising this for a while.
Having just signed an agreement with Argentina for 16 new wind turbines (still huge at 4.5MW, but a third of the size of the recent fabrications coming out), CTO Anders Nielsen maintained that rapid scaling of offshore wind was pivotal 'if we are to meet the looming 2030 deadline and secure energy independence'.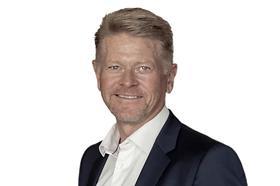 "The offshore potential is facing 10-fold market growth, and we have to build faster," he said.
However, building faster does not necessarily mean building bigger.
"Too rapid introduction of new technology is not sustainable for offshore wind because it obstructs industrialisation of platforms and ability to optimise installation processes and service as well as learn from performance data to strengthen quality," he said. "To ensure we can deliver at the scale and speed required, the offshore wind industry needs to pull together and work smarter and more responsibly."
In a podcast with the Global Wind Energy Council made freely available to the press, Siemens Gamesa CEO Jochen Eickholt admitted that R&D costs had not been compensated yet, and that 'the economic situation is not the easiest'.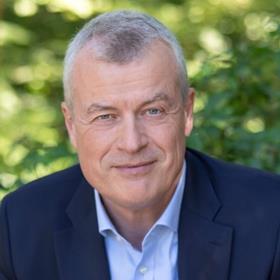 When asked by interviewer Stewart Mullin if industry needed to reach a plateau because the bigger vessels being built were so quickly no longer fit for purpose, he admitted that 'the drivers behind the development need to be looked at'.
"Typically, there's an economic aspect so of course you could build things bigger but then suddenly the related efforts and qualification efforts may be developing exponentially rather than linearly, so there's a natural limit," he said.
"Even today the biggest turbines installed are 15MW and the platform is 170m above sea level – the blades are more than 100m long. Just standing under one of these machines makes you humble as a person, and thinking about them being 20-30% bigger we have to be extremely careful on why we propose this: why, what circumstances? Because the market may require more availability, and what about reliability as well, and technical risks?
"We haven't made up our minds, we wouldn't exclude bigger machines for the future, but right now I would advise us to be careful of the technical risk behind it."
Eickholt confirmed that if different countries or regions wanted Siemens Gamesa to build wind turbine factories in their areas, they would have to put their hands in their pockets.
"If we consider opening a new plant there's a massive need for additional support otherwise it won't be possible," he said. "And this is in discussions by us in different countries. I also think it will be difficult for some of the classical players to make more investments without more support."
With two of the main turbine manufacturers at last saying similar things, perhaps some sort of industry consensus will be possible.