Oil giants BP and Total Energies have been awarded offshore wind projects totalling 7GW in the German North Sea.
BP's award of two projects, 130km and 150km offshore in depths of about 40 metres, mark its entry into offshore wind in Europe. These farms are predicted to have a generating capacity of 4GW.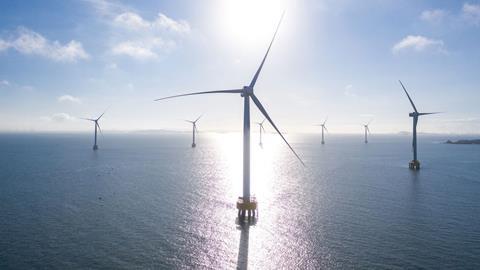 They will be fixed-bottom turbines and the target is to connect them to the grid by the end of 2030.
"These awards are a huge milestone for BP's decarbonization plans in Germany and are a strong reflection of our wider strategy," said Anja-Isabel Dotzenrath, BP's executive vice president, gas and & low carbon energy. "The renewable power we aim to produce will anchor the significant demand we expect for green electrons for our German operations, from a whole host of products and services including green hydrogen and biofuels production, electric mobility growth and refinery decarbonization."
Initial payments totalling €678 million, equivalent to 10% of the bid amount, will be paid by July 2024. The remaining 90% will be paid over a 20-year period when the projects become operational in the next decade, bringing the total to €6.78 billion.
TotalEnergies has been awarded two projects and has also agreed to pay 10% of the total lease cost of €5.82 billion.
TotalEnergies' concessions, N-12.1, which is 170km off the coast and should generate 2GW of electricity and O-2.2, which is in the Baltic Sea 40km from the coast, should generate 1GW. These have a contracted life of 25 years that can be extended by a further 10 years.
"TotalEnergies is proud to leverage its expertise in offshore and large-scale projects to build these giant wind farms, which will make a significant contribution to the development of renewable electricity in Europe by 2030," said TotalEnergies chairman and CEO Patrick Pouyanné. "Our entry into offshore wind power in Germany, Europe's largest electricity market, is a key step in the implementation of our strategy to become an integrated profitable player in the electricity markets."