Olympic has ordered two hybrid construction service operation vessels from Ulstein Verft with an option for two more.
Based on the ULSTEIN SX222 design with TWIN X-STERN from Ulstein Design & Solutions, the diesel-battery hybrid CSOVs are also methanol-ready.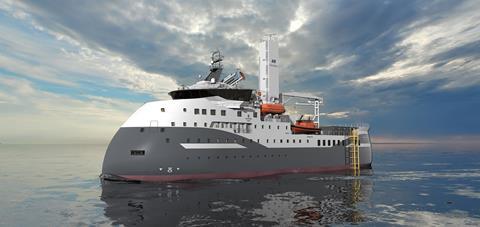 "The TWIN X-STERN is a smart concept, optimised for low energy consumption," explained Stig Remøy, Chief Executive of Olympic Group.
"During operation, the offshore wind service vessels stay positioned at the turbines most of the time, and with the main propellers fore and aft, these vessels will reduce the energy requirement to a new level when on DP."
The ULSTEIN SX222 vessels have a length of 89.6m and a beam of 19.2m and can accommodate 126 passengers. Powered by diesel-electric propulsion, the vessels are prepared for methanol fuel and have space for additional battery capacity for full-electric repowering.
Established in 1996, Norway-based Olympic has a fleet that operates in the subsea service and renewable energy markets. The company has previously built six vessels at Ulstein Verft and was the first customer of Ulstein Design & Solutions.