A new robotic device has launched in the UK promising to rid waterways of microplastics, oil and debris.
Designed by Interactive Autonomous Dynamic Systems and distributed in the UK by P&D Marine Services, the Jellyfishbot collects floating waste located between boats, underneath pontoons and around moorings.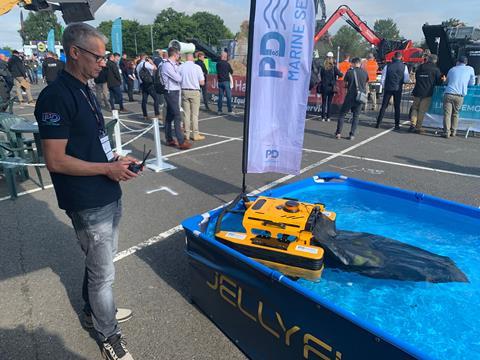 Compact and easy to set up, it can also be equipped with sonar to conduct bathymetric surveys down to a depth of 10 metres.
"Jellyfishbot is such an exciting product and we're thrilled to be bringing it to the UK," said Simon Nadin, managing director for P&D Marine Group.
"It has the potential to vastly improve how we clean waterways across the country, and we're looking forward to what Jellyfishbot can offer us in the future."
Jellyfishbot has an intuitive interface that can be pre-programmed or operated by remote control, giving straightforward access to difficult-to-reach areas for easy cleaning without risk to workers or wildlife.
"The wide range of applications for Jellyfishbot provide the perfect opportunity for business owners to begin building CSR [corporate social responsibility] programmes that support local clean-up efforts as well as engage with the wider green agenda that is dominating headlines," concluded Mr Nadin.