The UK has launched an Offshore Wind Plan which recommends how the maritime industry can reach its net-zero goals and deliver maximum economic growth.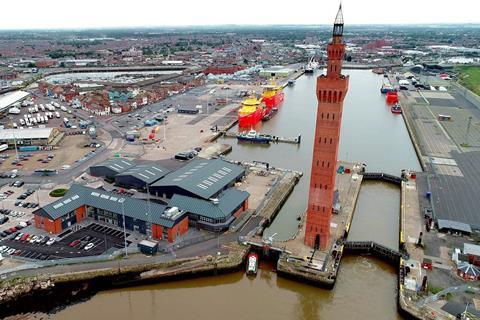 The plan, launched by Maritime UK and Renewable UK, aims to work alongside government and the offshore wind industry.
"Maritime UK's Offshore Wind Plan sets out how delivering energy security through growing offshore wind can drive economic growth and job creation across the country through the maritime supply chain," said Robin Mortimer, chair, Maritime UK.
"With its people, expertise, equipment and infrastructure, the maritime sector is present throughout the lifecycle of offshore wind and is uniquely placed to deliver well-paid, high-quality jobs and new industries, particularly in coastal towns and cities."
Taking action
Alongside the plan, a new Joint Maritime and Renewable Working Group will bring together industry and government to focus on delivering the plan's recommendations.
One industry member is Bibby Marine, which said has played a key role in the development of the Offshore Wind Plan.
"It's great to see all parts of the industry recognising that the time to act is now," said Nigel Quinn, CEO, Bibby Marine.
"We are at a pivotal time in our industry and this report reflects the importance of acting now for both the benefit of the industry and the environment."
He added that the UK has a clear and present opportunity to grow offshore wind, lead the world in decarbonising the maritime sector, building skills and developing substantial export opportunities for the UK shipbuilding industry.
Key recommendations and proposals contained within the plan include: Creating quality career pathways for young people, rewarding higher UK supply chain content in offshore wind projects and reforming the planning system to enable green projects to be delivered quicker.
The plan also seeks to encourage lenders and investors to finance infrastructure and vessels.