A new procurement bill in California has put the state on a path to realise its 25GW offshore wind goal, says America's Business Network for Offshore Wind.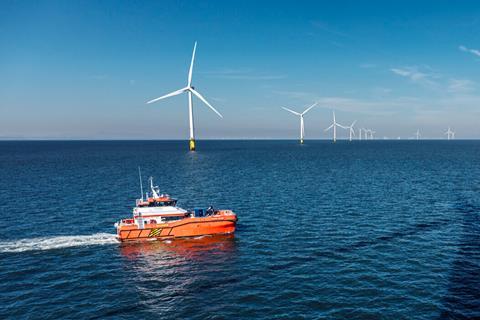 AB 1373 creates a new centralised procurement system authorising the California Public tilities Commission (CPUC) and Department of Water Resources (DWR) to purchase renewable energy from offshore wind developers – a necessary action to secure the offshore wind market in California.
"California is putting together the pieces necessary to bring a new industry to life. Floating offshore wind is the future of the offshore wind industry and the actions taken by California's legislature positions the West Coast at the centre of this exciting and rapidly expanding sector," said Liz Burdock, founder and CEO of the Business Network for Offshore Wind.
Ambitious plans
Key to this new procurement authority is its ability to unlock billions in new investments needed for port redevelopments, vessels, supply chain expansions and manufacturing facilities.
Once signed into law, the bill will lead to thousands of new jobs and clean, reliable energy for millions of homes, added Ms Burdock.
"Suppliers are ready, and the Network is excited to continue building the regional supply chain necessary to develop the West Coast floating industry."
This new legislation builds on the progress begun in California last year when the state set an ambitious planning goal to deploy 25GW of offshore wind by 2045 with an interim goal of up to 5GW by 2030.
That announcement helped spark new interest and investments in the budding domestic supply chain, including critically planned redevelopments of ports in Humboldt and Long Beach.
The bill is now on its way to Governor Newsom, who is expected to sign it by October 14.